Credit: Annette Brown/The CW © 2011 The CW Network, LLC
Possible Vampire Diaries Spoilers: Is Lexi Coming Back?
We love sassy vamps, and at the top of that list is Vampire Diaries' Lexi (Arielle Kebbel). The best gal pal of Stefan Salvatore (Paul Wesley) can play pool and knock guys' heads into car windows with the best of them. It was a treat seeing Lexi resurrected in Season 3, Episode 7, "Ghost World," but was that otherworldly crossover her last hurrah in Mystic Falls?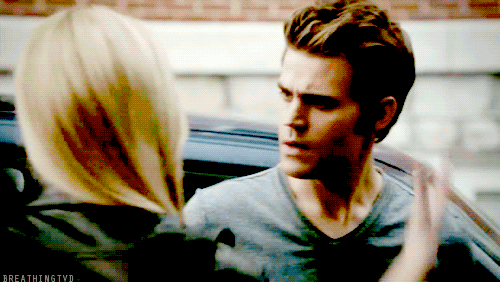 This is wild speculation, but Arielle did tweet, "Ca---- ATL--- here I come!!!" Maybe she just loves the Georgia Aquarium, but if she's flying to Atlanta, could she be stopping by the TVD set? We can only hope. While she could easily be popping up in a flashback, something tells us Vicki Donovan (Kayla Ewell) might not be done wreaking spiritual havoc.

With Jeremy (Steven R. McQueen) due back in Mystic Falls before the end of Season 3, maybe he'll bring his medium powers along with him from Denver. Our only request? If Lexi is coming, can she dragAunt Jenna (Sara Canning) along too? We miss her!

Source: Twitter; GIF Source: Tumblr

Need your daily Vampire Diaries fix? Like us on our Facebook page at facebook.com/TheVampireDiariesFansite, or follow us on Twitter at twitter.com/TVDWetpaint!