Credit: MTV
Top 10 Deena Nicole GIFs of All Time, From Face Plants to No Underwears at the Club
Jersey Shore's Deena Nicole has a way with words, but she also has a way with contorting her face and body into some of the funniest and strangest positions we've ever seen. We chose our 10 all-time favorites from the GIF wizard at RealityTVGIFs, and present them here. Happy Merp'ing!

Deena saying "Merp" over and over, which is one of her favorite activities.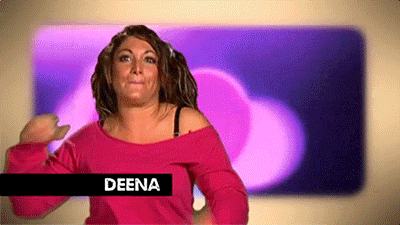 Here's Deena getting Jersey Turnpiked by Snooki in her Lola Bunny suit.
An all-time favorite moment where Deena is leaving the Karma bathroom and asks if she's a mess (She is.)
We could watch Deena adjust her bra all day.
Deena's gorgeous behind goes bumpity bump in the car.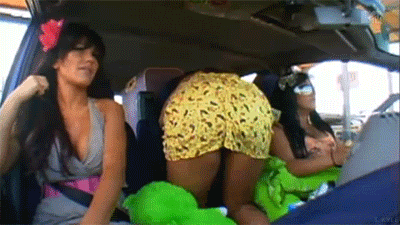 A (thankfully) censored moment where Deena forgot her underwears at the club.
Deena takes a tumble in the Jersey Shore car.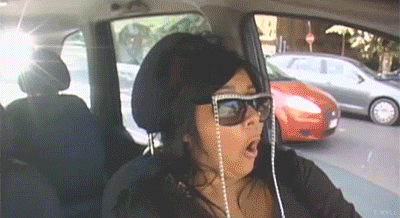 The infamous Pauly D kiss with tongues wagging.
Deena in a smiley stupor.
The best face plant of all time, taken by Deena in Florence.