Bachelorette 2012 Spoilers: Watch Emily Maynard Kiss Jef Holm in Curacao
WARNING! Spoilers Below!
If you thought the last Bachelorette extended preview was epic, check out the latest three minutes of spoiler clip action. The first look back at The Bachelorette Season 8, Episode 6, in Croatia — but then viewers get a major sneak peek into the last leg of Emily's season. See Emily Maynard and Jef Holm making out, surrounded by crystal-blue tropical seas? Could that be Curacao, the rumored location of the final rose ceremony, perhaps? Take a long, slow look, thanks to rufserious: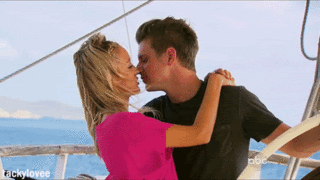 One more time with feeling (and a sunset):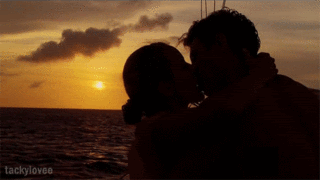 We already know Jef makes it to the final rose ceremony, so for spoiler fans, the only thing new here is the visual of a super-relaxed Em with her arms around our favorite pompadour. SIGH. Check out the full promo below!