Credit: Ethan Miller/Getty Images for ABC
Is Britney Spears's Las Vegas Residency a Good Idea? You Be the Judge
We were totally chatting with (our) Britney Spears (-shaped body pillow) the other day and we were all "Yo, Britters, is it really a good idea for you to hole up in Sin City right now? We know you're going through a lot," and she was like "I'm made of polyester." And that was pretty much the whole conversation.

But seriously, folks, let's take a long cool sip of this Pepsi-flavored conundrum and really think. Look at some Britney GIFs and really ask those GIFs if they can handle Vegas.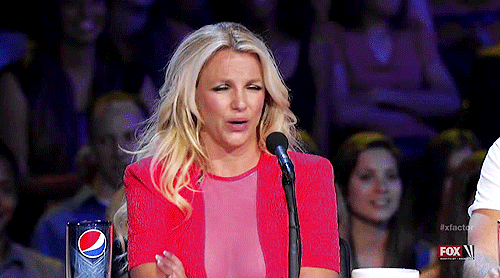 That's what we thought. It's a lot, okay? Yes, Brit is a great dancer, a fun performer, and would rake in enough dough to buy all the Starbucks fraps and terry cloth pants (they're called sweats, okay?) she could ever want.

But think about it: she JUST broke up with Jason Trawick, her dog has been sick, she has two kids who need her attention, she quit The X Factor and thus lost papa Simon's guiding light, and she's supposed to be working on her eighth album. Not to mention, girlfriend made a rule on the XF set that alcohol was about as welcome as that guy who sang with her like ten years ago but who sucks now: aka, not at all. So, how's she gonna deal with Vegas?

For real, we want to know what you think. Do tell.
I'm already buying tickets for Vegas