Credit: STILL
Pretty Little Liars Wins Shorty Award: Watch Keegan Allen's Acceptance Speech For Best TV Show! — Exclusive Video
It's no secret that the cast of Pretty Little Liars loves to tweet, Instagram, Keek, and Facebook all of their feelings and emotions about the hit ABC Family show, and today, that was solidified in a huge way. In addition to being named the most tweeted TV show recently, they took home a big-time, fan-voted prize at tonight's 5th Annual Shorty Awards, winning Best TV Show in Social Media!

Naturally, our boy Keegan Allen (aka Toby Cavanaugh) accepted the award on the cast's behalf, but it wasn't any normal acceptance speech — since this is a social media award, it had to be 140-characters-or-less!

And for a bit or perspective, the Best TV Show in Social Media award was completely fan-voted, and the official Shorty Awards nomination system asked viewers to vote for a show with the "best Twitter presence" — aka one that makes you feel personally connected with the actors via behind-the-scenes video, commentary, and spoilers about future episodes. Pretty Little Liars obviously does this well, garnering them 1184 votes and beating out E!'s reality show Married to Jonas (865 votes) and CW hit The Vampire Diaries (679 votes), among others.

If that's not enough excitement for you, brace yourself: Wetpaint Entertainment has an exclusive clip of his amazing speech, which you can watch below. Though he wasn't at the physical show in New York City tonight, April 8, he accepted via telecast, and the Keek king (or as we say, Keekan Allen) did the PLL cast proud. We'll forget about his character's brush with the "A"-team for now and just watch that prize-winning smile. Swoon.
Now that you've watched it a dozen times, here's a GIF of Keegan's glorious entrance: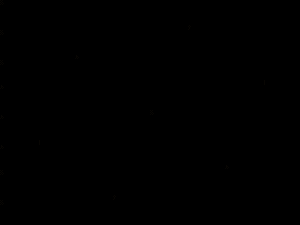 Alyse Whitney is an editor at Wetpaint Entertainment. Follow her on Twitter @AlyseWhitney.