Credit: Adam Larkey/ABC Television Group © 2010 Disney
Grey's Anatomy Season 9: 5 Reasons Why Bailey Shouldn't Get Fired — in GIFs!
Grey's Anatomy is notorious for killing off fan favorite characters or, at the very least, banishing them with little explanation, but we thought we were safe when Shonda Rhimes promised "no cast departures" in Season 9.

However, that doesn't mean that everything will be fine and dandy for the Grey Sloan Memorial doctors; in fact, one is currently under fire, which could lead to her being fired in next week's episode: Dr. Miranda Bailey.

Even though Bailey has changed a lot through the years, even becoming a bit soft and completely unlike her former "Nazi" persona, we love her and can't imagine the hospital without her. While we understand that Chief Owen Hunt & Co. can't turn a blind eye to her her patients' mysterious post-op infections, she should at least have a fair trial (or something of the sort) before they send her packing.

While we don't know her fate yet, we're preemptively expressing our feelings about her being fired. Below are five reasons she shouldn't be let go — in GIFs, natch.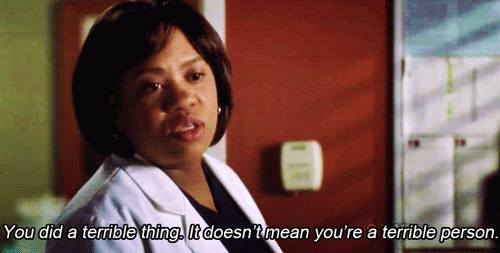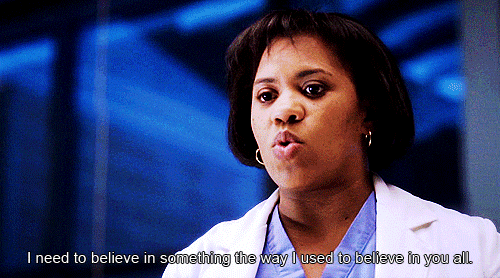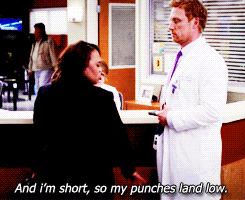 Because we live our lives like this:


Bonus GIF, because this quote is everything:
Alyse Whitney is an editor at Wetpaint Entertainment. Follow her on Twitter @AlyseWhitney.