Credit: Jack Rowand/ ABC
Once Upon a Time: Swan Queen — A Celebration in GIFs!
We love Once Upon a Time for the magic, the family relationships, and the cool twists on beloved characters, but let's be real — the shipping is important, too. Really, really important. That's why y'all are going wild over our ship bracket.

We're celebrating some of the most popular of the many awesome OUAT ships with GIFs, from canon True Love to the relationships that will probably only happen in fans' imagination and creative fanworks. And there's no non-canon ship bigger than Swan Queen (Emma/Regina, for the uninitiated).

The writers may not have an intended it, but there's a compelling narrative to be had between these two gorgeous women — a story of redemption, salvation (Emma is the savior, right?), and the power of love. Oh, and crazy, red-hot sexual tension. That too. After they came together to save Storybrooke in the finale, this shape makes even more sense than ever.

And so we present you:

Swan Queen, a Celebration in GIFs!

Regina Needs to Learn to Love Again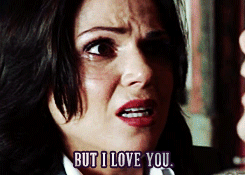 And Who Better to Save Her Than the Savior?

They Already Share Something Very Important: Love for Their Son
Emma's the Only One Willing to Reach Out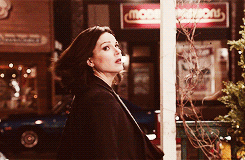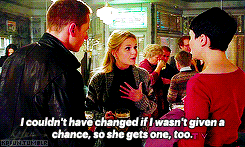 And Even Sometimes Save Her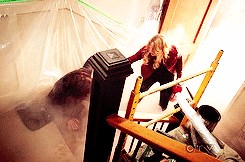 Also Can We Talk About How Emma Literally Restarted Regina's Magic?
Or How the Subtext Can Be Just Plain Ridiculous?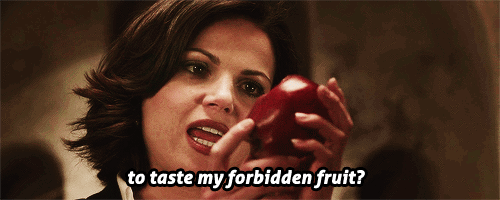 And Let's Not Forget the Way They Got Under Each Others' Skin From Day One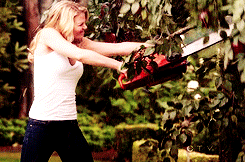 Or How They Get Really Up In Each Others' Face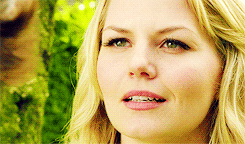 Like, Seriously, All the Time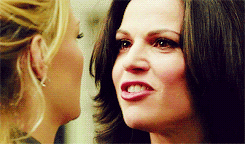 With Really Fraught Stares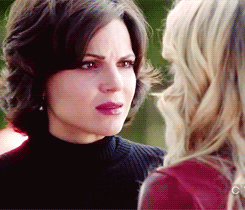 Sometimes Their "Fighting" Starts to Looking a Little Like Foreplay...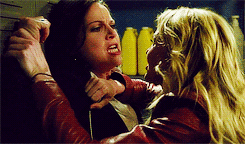 Like, If This Isn't Sexual Tension, What Is?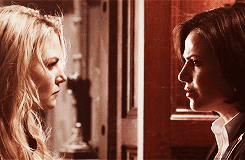 You may not personally ship it, but dang, that subtext is blaring in neon lights.

GIF Sources: ouat-dark, reginamlls.tumblr, o uat-dark.tumblr, santittany, kpfun, ouat-dark, the-fifth-of-november, bloodydifficult, swanqween, ouat-dark, dianna-swagrrron, zephyroh, dianna-swagrrron, zephyroh

Rebecca Martin is an editor at Wetpaint Entertainment. Follow her on Twitter @BeccaDMartin.

Catch the next episode of Once Upon a Time on Sunday, April 21 at 8 p.m. ET/PT on ABC.