Credit: Bob Mahoney/The CW © 2013 The CW Network
The Vampire Diaries Recap: Season 5, Episode 4 — Death and All His Friends
Let me preface this recap by saying I'm a fan of hyperbole — and I have been known to get a little too excited about things — but The Vampire Diaries Season 5 has been so good lately, I'm starting to think the college years aren't so bad after all.
Season 5, Episode 4 ("For Whom the Bell Tolls") pulled at every one of my heart strings and reminded me why I fell in love with The Vampire Diaries way back in Season 1: the relationships. No, I'm not talking about the romantic 'ships (although, I do love those as well), but the heart of TVD — our Mystic Falls gang.
From Damon and Stefan's high-speed brotherly bonding, to Stefan and Elena's stroll down memory lane (so many Stelena feelings), and Caroline and Stefan's oath to protect one another, "For Whom the Bell Tolls" had a little bit of everything to satisfy everyone. Even Bonnie got an emotional send-off, as Elena and Co. held a makeshift funeral for their fallen friend. (When Matt Donovan cries, we all cry.)
But let's rewind to the beginning. Stefan gets a crash course in Sensitive Salvatore 101, courtesy of Damon. However, he wants to start clean and wipe the slate. Why dig up Stefan's painful past if they don't have to? Naturally, Elena is not a fan of this idea. She doesn't want Stef's bloodlust to get the best of him. So she tries her own method — and retracing their steps throughout Stelena's history.
They start at Mystic Falls High, and Elena brings him back to the same hallway where they first ran into each other, before she takes him to the roof. I forgot how cute these two could be without the weight of the world on their shoulders. (Kudos to music supervisor Chris Mollere, who used a few iconic Stelena songs in tonight's soundtrack, like Howie Day's "Longest Night.")
Credit: Bob Mahoney/The CW © 2013 The CW Network
Despite her best efforts, she can't seem to jog Stefan's memory — even talking about their breakup didn't do the trick. So Elena takes him to Wickery Bridge, and the two engage in some playful banter to the sound of Sara Bareilles's "Gravity." (Yes, the song Stefan and Elena shared their first kiss too — cue ugly fangirl cries!) Just when it looks like these two are going to kiss, Elena puts an end to it, telling Stefan those painful three words: "I'm with Damon."
I don't even ship Stelena, but in that moment, I thought how good these two would be together… now. Back in Season 1, they both had way too much emotional baggage to make things work. In many ways, they both brought each other down. Neither would ever be able to grow is left in the other's grasp. But now, vampire Elena and Stefan 3.0 would make a heck of a pairing — but maybe that's because Stefan is starting to remind me of Damon way back in Season 1.
Alas, Elena loves Damon, and that's that. So with a flick of his perfect hazelnut locks, Stefan speeds off into the woods, horribly embarrassed and probably a little ticked off at Elena, who really needs to learn to not lead people on. (Damn you, doppelganger curse!)
But don't worry, too much Stefan fans, because he runs into his bestie Caroline at Mystic Fall's Remembrance Day (ironic, right?) celebration. Unfortunately, her very human new study buddy/ fairweather crush Jesse is right behind her — and (Ripper) Stefan is out for blood. Caroline compels Jesse to hide, but sooner or later, he falls into Stefan's trap.
Thankfully, Caroline finds them before Stefan finishes his dinner (nothing a little vampire blood and compulsion can't fix) — and she reminds Stefan that he's a good person. He doesn't kill people anymore. He's better than that. Aww, it's so nice to see Caroline take on her new role as Stefan's bestie (aka Lexi 2.0) seriously.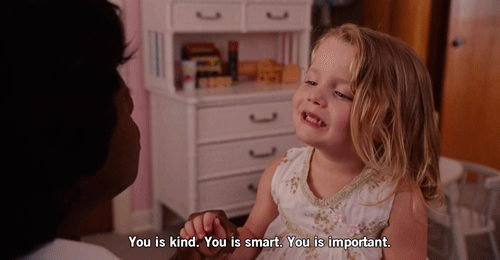 Stefan, still without his memories, goes back to the Salvatore mansion to burn all of his diaries. He's no longer that person — he's starting fresh. When Damon and Elena try to stop him from leaving, he basically tells them not to worry. Caroline promised she would call him every hour, and he trusts her a heck of a lot more than he can trust Damon and Elena at this point. Basically, Stefan broke up with Delena — and it was awesome. Is it just me, or is Stefan 3.0 the best version of Stefan yet?
Elena thinks it's time to call on Bonnie, and that's when things get very, very sad. Earlier that day, Jeremy had a confrontation with Matt, who's at his wit's end trying to figure out what's going on with his brain, and finally snapped. He had to tell someone about Bonnie's death, so he tells Damon. (And Damon gives Jeremy the most heartbreaking hug I've ever seen.)
Credit: Bob Mahoney/The CW © 2013 The CW Network
So it's Damon who breaks the news to Elena, who is devastated. If you've been counting, that's the eighth person she's lost. I'm not the biggest Elena fan on the planet (I do enjoy her new vampire attitude), but seeing Elena so distraught over what to wear to Bonnie's funeral ("I burned all my funeral clothes in the fire!") was incredibly heart-wrenching.
Not to mention Stefan and Caroline shared an equally touching moment together. These two have each other's backs, and it's such a beautiful friendship, especially because they bother needed a best friend. I love Steroline too much to ship them together romantically — these two are soulmates, Dawson and Joey-style.
And then there was the funeral, which Bonnie essentially directs, via Jeremy. She tells them how she saw everything this summer and was there for every moment. It was an emotional scene, watching the gang say goodbye to one of their own. Elena and Caroline sobbed, and then Matt cried and a little part of my heart died. But perhaps the biggest shock was seeing Tyler, seemingly coming out of nowhere, reunite with Caroline. Sure, he may have been a sucky boyfriend recently, but when she really needed him, he was there for her.
As beautiful as Bonnie's funeral was, the episode ended on a far more sinister note. Jesse goes to Dr. Maxfield hoping he can help piece together what happened to him in Mystic Falls. Dr. Maxfield tells Jesse he has vampire blood in his system — and before poor, aloof Jesse has the time to process it, Dr. Kevorkian kills him! Looks like Dr. Maxfield does know about vampires… and he even has a few under him watch.
"For Whom the Bell Tolls" would have been near-perfect had Matt's storyline been flushed out a little bit more. His scene, in which he watches one of the videotapes he recorded, hoping to piece together his sudden time jumps, was like Paranormal Activity, Vampire Diaries-style. It was a throwaway scene, and that was unfortunate.
$#*! Vampires Say
"You are a vampire, not a caveman." — Damon, like Ian Somerhalder, doesn't approve of littering.
"A 200-year-old witch probably drives a lot faster than you." — Buuuuuurn, Damon!
"Please tell me I wasn't out of my mind leaving Damon in charge of Vampire Amnesia 101." — Maybe just a little bit, Elena.
"While I there, I might as well ring a bell for Tyler and me, seeing how our relationship is on its death bed." — RIP, Forwood.
"You took one philosophy class and now you're the queen of nature vs. nurture?" — Damon is serving up some sass tonight.
"Obviously you're the strongest woman in the world if you managed to get through all that." — Season 1 Stefan has returned!
"Whenever somebody tells me I can't do something, I like to prove them wrong." — And this is why I love Caroline.
"I don't speak crazy person, Jer. You're going to have to translate that for me." — Damon doesn't get it, Jeremy.
"I'm with Damon." — RIGHT IN THE FEELS.
"You are much hotter in person." I just love Steroline so much.
Catch the next episode of The Vampire Diaries on Thursday, October 31 at 8 p.m. ET on the CW, followed by the series premiere of Reign.
Crystal Bell is an editor at Wetpaint Entertainment and our resident fangirl for all things The Vampire Diaries. Follow her on Twitter and Google+!