Credit: Jack Rowand/ABC
Once Upon a Time's Captain Swan: Celebrate Emma and Hook's Kiss With Swoon-Worthy GIFs
On Once Upon a Time, there are a slew of characters, all of whom we love dearly. However, there are two who truly stand out of the pack, not only separately, but together. While it took them three seasons to finally do something about their chemistry, Emma Swan and Captain Hook — aka Captain Swan — will finally lock lips in the October 27 episode (Season 3, Episode 5: "Good Form").

While we've already seen the moment (both in a gallery of photos, a promo, and a video), it doesn't make it any less steamy. And with that said, their intense chemistry through previous seasons has been so incredible that it needs to be recognized. We wouldn't have this "thank you" kiss without all of the build-up they've had, and honestly, it wouldn't have been as satisfying if they had been physical before. All of their fantastic flirtation built up to quite a hook up, and while Hook's portrayer Colin O'Donoghue wouldn't tell us whether they have a long-term future together, we have a feeling this spark will turn into quite a fire.
But let's stop talking and get to the GIFs. Without further ado, we present Captain Swan's most swoon-worthy moments. Watch and love below, then catch the big moment tonight, Sunday, October 27, at 8 p.m. ET on ABC!

When They Get Just Close Enough For Comfort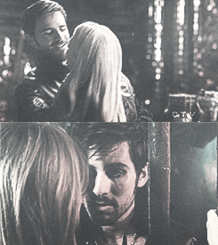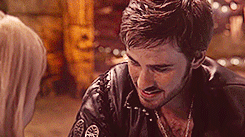 When They Talk About Love

When The Tension Is Just Too Much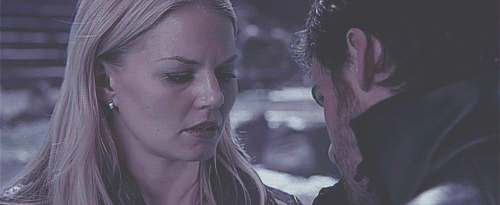 And Heck, Even When They Beat Each Other Up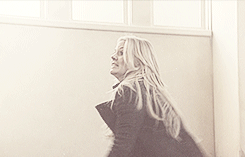 Actually... Especially When They Fight

Ultimately, We Just Have a Lot Of...