Credit: ABC Family
5 Reasons Pretty Little Liars' Janel Parrish Will Win Best Villain at 2013 Teen Choice Awards
Throughout Pretty Little Liars' four seasons, Mona Vanderwaal has gone from mousey wallflower, to pretty popular girl, to "A"'s minion, and now to a Liar. While we've loved every stage of her transformation, we have to admit that seeing her as a crazy psychopathic villain showcased her best acting, and for that, portrayer Janel Parrish is a shoo-in for Best Villain at the the 2013 Teen Choice Awards!
Not convinced? Scroll down to see five reasons that she deserves to win — in GIFs, of course!
She can fly under the radar with the perfect plan


Which sometimes includes making out with her ex-bestie's boyfriend


Or flipping a table on him in an insane asylum


She can deliver an intense slap that knocks you out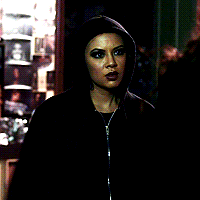 Plus, do you really want to get between her and a knife?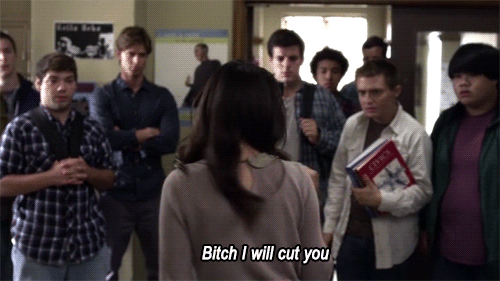 Alyse Whitney is an editor at Wetpaint Entertainment. Follow her on Twitter @AlyseWhitney.