Credit: Bob Mahoney/The CW -- © 2013 The CW Network, LLC.
The Originals: 5 Reasons Why Elijah Mikaelson Would Make The Best Boyfriend Ever
On the surface, The Originals may seem to be about Klaus Mikaelson (Joseph Morgan) redeeming himself to become a good father — but we all know what the show is really about, right? Elijah Mikaelson (Daniel Gillies) being the best boyfriend ever. We haven't had much chance to see the well-dressed Original vamp in a romantic role, but from what we have seen so far, he rocks at it. Here are five reasons why Elijah would be the best boyfriend ever!

He's a hunk in designer suits
Credit: Quantrell D. Colbert/The CW ©2011 The CW Network LLC
Let's get this one right out of the way. We don't love Elijah for his pretty face and trademark suits – but they certainly don't hurt the situation. Elijah is the perfect arm candy for any occasion, from bar mitzvah to barbecue. And, yes, he would be wearing a designer suit to both of those shindigs, no matter how seemingly informal. You gotta love a guy who so fearlessly rocks the suit.
He's polite
Credit: Bob Mahoney/The CW © 2013 The CW Network, LLC
Unlike baby brother Klaus, Elijah knows how to impress with his manners. This Original vamp is even polite when he is killing someone, calmly articulating why the murder is taking place and making it relatively painless. Hopefully, few of his dates involve killing sprees, but it's nice to know Elijah will keep his manners no matter how dire the situation. It's basically his superpower.

He's loyal
Credit: The CW
Like, unflinchingly loyal. Klaus has daggered him a bagillion times, and Elijah is still giving the guy "second" chances. As he told Davina, "I've given up on giving up." Basically, if you get this guy to love you, he will probably love your for life. No matter how many times you piss him off (by spilling something on his suit).
He keeps a journal
Credit: Annette Brown/The CW © 2013 The CW Network
There's nothing sexier than a man who keeps a journal. There are a few diary-keeping hunks in the TVD-verse, but Elijah definitely shows the most commitment. Not only has he not thrown his journals into the fire Amnesiac Stefan-style, but he has been keeping up the record of Mikaelson family life for centuries. That's commitment. Someone give this guy a diary-keeping medal.

He looks good whilst wet
Yeah, we're still not over that pool scene in Season 1, Episode 6: "Fruit of the Poisoned Tree." When Hayley and her baby's lives were in danger, Elijah didn't think twice about diving into the pool with her (then holding her in his arms to keep her heart rate down). This list could just be this scene referenced five times in a row, and it would still be convincing.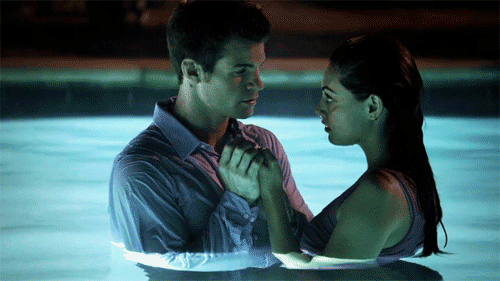 Do you think Elijah would make the best boyfriend ever? Why or why not? Sound off in the comments below!
The Originals airs Tuesdays at 8 p.m. ET on The CW.