Credit: Frazer Harrison/Getty Images
Armie Hammer: I Almost Got Stabbed During Sex
The Lone Ranger and Social Network star Armie Hammer let a secret slip to Elle that really hits you in the gut: his ex-girlfriend tried to stab him, mid-coitus.
Having your partner come at you with a knife while you're getting busy sounds terrifying, but Armie seems to have developed a sense of humor about the incident.
"One chick tried to stab me when we were having sex," the 26-year-old stud recalls, "I should so not be telling this story. She was like, 'True love leaves scars. You don't have any.' And then she tried to stab me with a butcher knife."
Maybe that's one reason why he's so unimpressed with Fifty Shades of Grey!
He says, "Of course I promptly broke up with her." Only by "promptly," he means "seven months later."
Take it away, Overly Attached Girlfriend!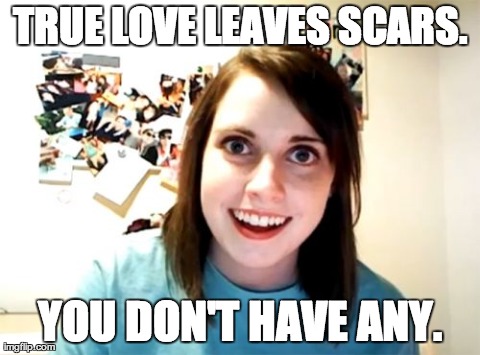 Armie is married to model and TV personality Elizabeth Chambers, who apparently doesn't try to stab him. This makes things a ton more pleasant.
"Well, if you're married to a feminist as I am, then it's — I don't know how much we can put here without my parents being embarrassed, but I used to like to be a dominant lover. I liked the grabbing of the neck and the hair and all that," he says of his relationship with Elizabeth, "But you can't really pull your wife's hair. It gets to a point where you say, 'I respect you too much to do these things that I kind of want to do.'"
Glad you found happiness, Armie! But just a reminder: with proper consent, a hot, respectful hair-pull never hurt anyone.
Source: Page Six