Credit: ETOnline video still
Breaking Down the Latest 'Bachelorette' Promo: JoJo, You in Danger, Girl! (VIDEO)
We were all excited for JoJo Fletcher's Bachelorette 2016 journey, but that's quickly turned to worry with the new promo — apparently she's "in danger"?!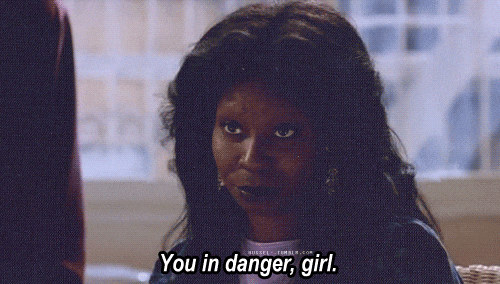 PHOTOS: Meet JoJo's Most Shirtless Bachelorette Contestant
In the latest preview for Season 12, promising "romance, magic, and a mystery face from the past," the Dallas beauty starts off having what appears to be a ton of fun (and a lot of kissing, of course).
But things quickly take a darker turn when a former Bachelor star arrives and then one contestant hints someone is there for the wrong reasons. Soon enough, our Bachelorette is in tears — but why!?
Let's break down what we know so far from the brief clip, shall we?
All the Kissing
Credit: ABC video still
Par for the course, but looks like JoJo really varied her smooching locations this season: in front of fireworks, in front of a clock, on a mountaintop, and, our personal favorite, against a wall during a cocktail party, while the other men sit by unknowing. Get it girl!
Credit: ABC video still
The Intense Dates
Credit: ABC video still
Aside from the kissing locations, the dates in general this season look on-point. We see the 25-year-old on her swing-dancing date with contestant James Taylor (more on that over here), as well as riding horses, riding in a horse-drawn carriage, and flying on a trapeze (or something?). Lots of fun ahead, guys!
The Frontrunner
Credit: ABC video still
The promised frontrunner, Jordan Rodgers — aka Aaron Rodgers's little bro — makes his first speaking appearance in this clip, rocking sky high hair. He doesn't offer much words-wise, uttering, "I look at you and I'm like, 'Wow.'" But still, it's something!
The Blast From the Past
Credit: ABC video still
There's the foot of the "mystery face from the past" we were teased, exiting the limo and causing a ruckus among the nosy contestants. Want to know his identity and intentions? Click over here to find out!
The Heartbreak
Credit: ABC video still