Credit: Jack Rowand/ ABC, Valerie Macon/Getty Images
Emmys 2013: Why Once Upon a Time's Lana Parrilla Deserved a Nomination
Once Upon a Time has always had a hard time getting Emmy attention, and 2013 was no exception. It's a network drama in a world where network dramas have a very hard time again cable — and Netflix! — shows. Even worse, it's a genre show, and the Academy has some weird bias against genre shows. If we're being honest, we'll admit that we aren't surprised the show came up empty handed when the nominations were announced today. That said, we think Lana Parrilla (Regina Mills/The Evil Queen) deserved some recognition for her work as Regina.
Why? Here are just a handful of the many reasons we wish Lana had been nominated. With GIFs to illustrate our points, because who doesn't love a good GIF?
Grounding the ungroundable. On paper, Regina is a hard character to love. This season she changed sides so many times, so quickly that it gave us whiplash. She's trying to steal Henry! No, she's trying to be better! She hates and fears her mom! No, she wants her mom's love! She's evil! No she's saving the town! It should be impossible to connect with her, but as her legions of fans prove, she remains sympathetic even through the turmoil, and most of that is down to Lana. She digs into the character and brings out her humanity — her pain, her anger, her anguish, her love — no matter the situation.

But she has fun. That said, Lana doesn't fight the tone of the show. OUAT can be over the top and campy at times, and Lana embraces that when appropriate. Regina can be a delightfully evil, scene stealing, snarky Queen as easily as a sympathetic and broken woman just trying to be happy.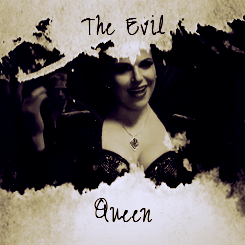 Those. Tears. Lana cries better than just about anyone, and Season 2 gave her plenty of chances to show just how well she can break your heart with a few tears.