Credit: ABC
Explaining the Premise of ABC's Scandal — in GIFs!
By this point in the series, most people have at least heard of Scandal. The buzzy political ABC drama is much more than meets the eye, though — it's dark and twisty in ways that even Grey's Anatomy's Meredith Grey can't top. Most of the action is blink-and-you'll-miss-it, so if you haven't caught up with the two seasons — well, one short six-episode season and a second full one — you have this summer to binge-watch.
If you're on the fence about the show, or are simply perplexed by the concept, here's a GIF set to help you out. Read on for our explanation of the premise (no spoilers here — just talking overarching themes) in GIFs, and then hit the comments with your thoughts on the Scandalous show.
It seems like this show is about the president, but the real star is "fixer" Olivia Pope.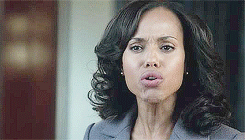 However, turns out that the "fixer" needs the fixing — she's having an affair with the president!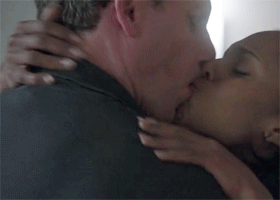 They have insane chemistry, and though they try to hide it, it's impossible.
Scandal is a procedural in that they "fix" a different intense, dramatic case each week.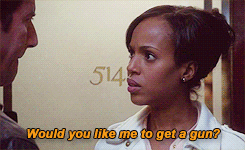 They are "Gladiators," and all come from diverse backgrounds and have their own twisted tales.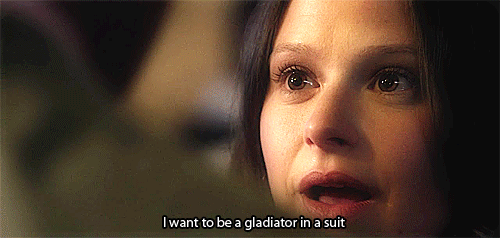 Fitz also has quite a team. Olivia used to be part of it. More on that later.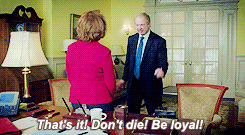 At the end of the day, it's all about Liv: her drama, her adulterous affair, and her quick way with words.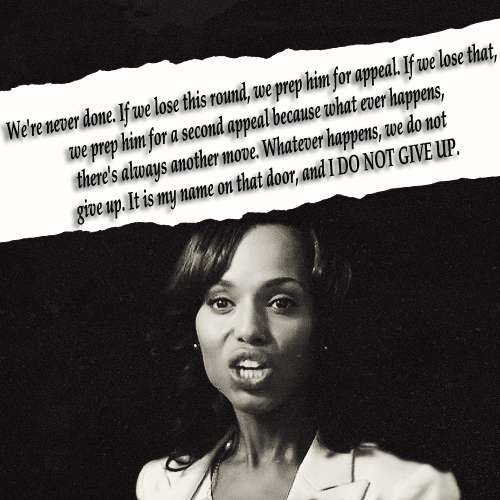 Oh, and you're totally going to be hooked after Episode 1 — that's a sure thing.
GIF sources via Tumblr: Scandal GIFs and Scandal Moments