Credit: DWTS Twitter
Happy Birthday, Tristan MacManus! 10 Reasons We Miss the DWTS Pro — in GIFs!
Dancing With the Stars pro Tristan MacManus left Season 16 first after Dorothy Hamill dropped out of the competition due to health problems, meaning that it's been far too long since we've seen him dance. The season is over and the new one won't premiere until Monday, September 16, but we have a good reason to think of him today, July 23, 2013 — it's his 31st birthday!

To wish the gorgeous and talented Irishman a very happy birthday, we've rounded up 10 GIFs of why we miss him on DWTS. We'll be counting down the days until Season 17!
Feel free to leave your birthday wishes for Tristan in the comments, or just rave about why you adore him!

7. His style (aka suspenders)


3. His swoon-worthy smile


2. His sexy (and ridiculous) facial expressions


1. Last, but certainly not least: his dancing skills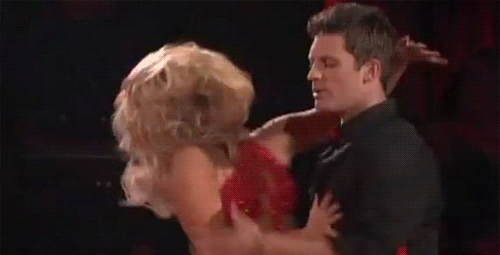 Alyse Whitney is an editor at Wetpaint Entertainment. Follow her on Twitter @AlyseWhitney.