Credit: Alberto E. Rodriguez/Getty Images for TNT LA
7 Bombshells John Stamos Revealed to Howard Stern & Andy Cohen
It's official: John Stamos is the master of dropping bombshells.

The former Full House star recently went on a little press tour over at Sirius XM and revealed some shocking things to both Howard Stern and Andy Cohen.

VIDEO: Fuller House's D.J., Stephanie, & Kimmy Try to Nae Nae… and Fail

Here are the seven biggest moments where the actor had loose lips:

1. He Had a Pregnancy Surprise in His 20s

The biggest thing to come out of these interviews was that John almost became a father in his 20s. Turns out he got a woman pregnant, called the surprise "bad timing," and said it was a "mutual decision" to not continue along on the path to parenthood.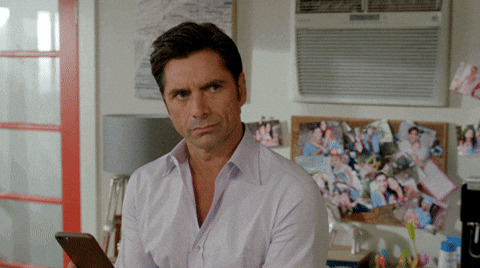 2. He Doesn't Have Game With the Ladies

He might be a total hunk in our book but John said he has terrible game when it comes to his dating life. Apparently he always thinks he's going to get turned down but that doesn't actually happen all that often. (Let's not forget his hilarious outing with Amy Poehler.)

VIDEO: First Fuller House Promo Is Giving Us All the Feels

3. What Led to His DUI and Rehab Stint

We all know John got a DUI and went to rehab, but what led to that? Turns out it was his father passing, his mother passing, and his divorce to ex-wife Rebecca Romijn in 2005 that set him down the "wrong path." Thankfully he's all better these days!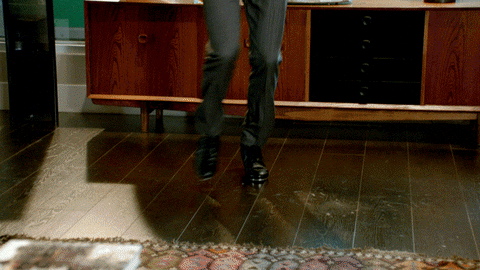 4. His Mom Filled a Void After His Divorce

Speaking of his father's death and his divorce to Rebecca, John admits that he and his mom helped each other after those tragic events. "We needed each other and she needed me and [after my father's death] I sort of became my father and she sort of became my wife — obviously not in a weird way," he explained. "It was a big part of my purpose for many, many years to be there for her and be a good son."

PHOTO: This Mini Full House Reunion Will Melt Your Heart

5. His Sex Tape Hiding Place

It's not hard to imagine that John and his lady friends have made a movie or two in the bedroom, but where does he hide them? We now know — because the actor said they're hidden away "on a hard drive in his safe." We must find that safe...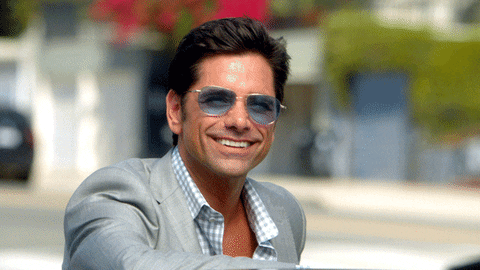 6. Elizabeth Olsen Almost Starred on Fuller House

When Mary-Kate and Ashley Olsen turned down reprising their role of Michelle Tanner on on the Netflix revival of Full House, titled Fuller House, John admits they reached out to their little sister, Elizabeth Olsen, to play the part. Oh well — at least he tried to fill the spot!

7. He Still Wants Kids

John says the "only thing that's missing" from his life are children. We know he'd make a great dad, so hopefully kids are in his near future!

All episodes of Fuller House premiere on Netflix on February 26.