Credit: Jack Rowand/ ABC
Happy Birthday, Lana Parrilla! How Is She Celebrating? We Speculate — in GIFs!
Once Upon a Time kicked off production last week, and now they're starting to film. However, one star may be taking a small break to get her party on. Our very own Evil Queen, Lana Parrilla, turns 36 today, and she deserve to celebrate!
Since she already posted a photo of her pup lounging in her trailer on set, we know that she isn't spending the day eating lavish meals and shopping. So, we've imagined what she could be doing with her special day — in GIFs, of course!
Scroll through to see our imagined agenda for Lana, and then hit the comments with your birthday wishes, Evil Regals!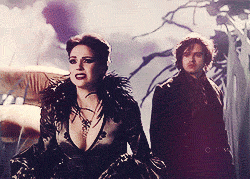 And drink-and-dance breaks


Perhaps a quick horseback ride, just for kicks


Oh, and the compliments are showered on, of course...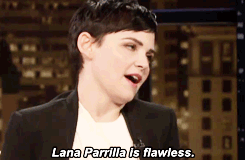 Especially by one Emma Swan — erm, we mean Jennifer Morrison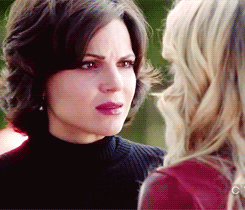 Happy Birthday, Lana — we hope your birthday is magical!

Alyse Whitney is an editor at Wetpaint Entertainment. Follow her on Twitter @AlyseWhitney.