Credit: Courtesy of Matthew Lyn
The Originals Star Daniel Gillies's Hottest Heart-Stopping Red Carpet Looks (PHOTOS)
Sure, we could argue The Originals will be the best new show of the fall because Klaus is an emotionally complex protagonist, Marcel is a disarmingly charismatic foe, and New Orleans is a city rooted in supernatural history — but let's be real for a minute: More screentime for Daniel Gillies (Elijah) means it automatically gets a season pass straight to the top of our DVRs.
It's impossible to describe the perfection that is Daniel's flawless face — those dark eyes, chiseled jaw, and devious smirk are swoon-worthy enough — without collapsing into a pile of unintelligible feels, so Wetpaint Entertainment decided to use photos to get our point across.
We know Elijah is a pro at stopping hearts (alive and undead alike), but who knew Daniel could make our hearts stop with just one twitch of the upper lip? TVD fans, feast your eyes on the nine times Daniel made our hearts stop on the red carpet. Umm, is it getting hot in here?
Are you serious right now?
I mean, COME ON. THAT SMIRK!
When there's something strange in your neighborhood, who do you call? Daniel Gillies, obviously. He's like the Olivia Pope of the TVD universe. It's handled.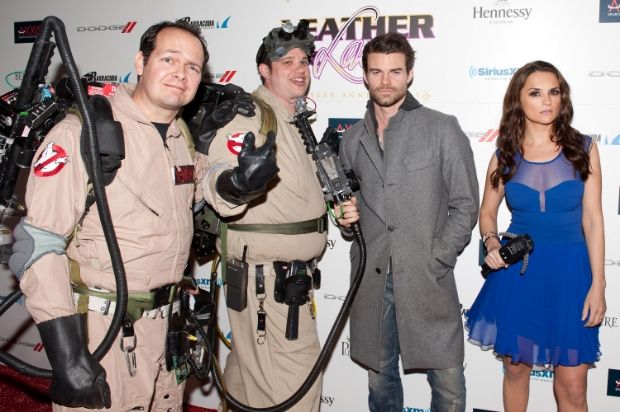 No, but seriously, THAT FACE!
We used to think only Ryan Atwood could rock a deep v-neck tee/hoodie/man jewelry combo — until we met Daniel Gillies.
Who else could make such an impeccable duck face? NO ONE. THAT'S WHO.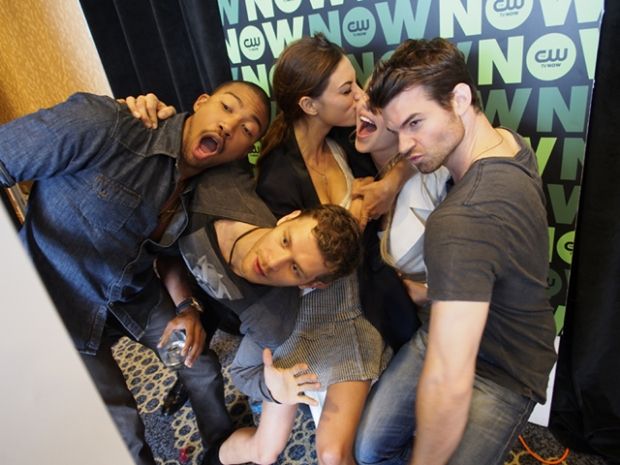 Oh, and then there was that one time he posed with Shane West, and OUR HEARTS LITERALLY STOPPED BEATING.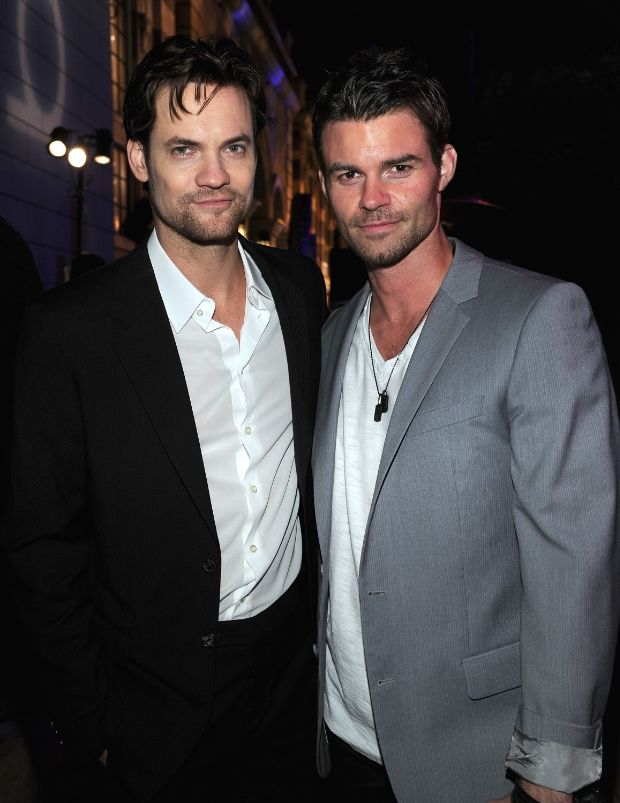 Oh, and did we forget to mention he has GUNS OF STEEL?
Photo credits: Getty Images
What do you think, TVD fans? Does Daniel Gillies make your heart stop beating — or do you prefer another Mystic Falls vamp? Sound off in the comments!