Credit: Andrew Eccles/ ABC Family
Pretty Little Liars Year in Review: Our 5 Favorite Moments
With the year coming to a close, we look back at our favorite moments from the past year of Pretty Little Liars. With so many twists, turns, and emotional character moments, which five did we rank as our favorite?

Spencer tackles Mona
We'll always have the academic decathlon rehearsal, aka Spencer rugby-tackling Mona to the ground. This was near the height of Spencer's mental break following Toby's betrayal, and it was awesome. In Season 3, Episode 20 ("Hot Water"), Spencer is thrown off of the academic decathlon team, but convinces Wren to drive her to the meet. Once there, she takes out Mona, knocking her teenaged nemesis to the ground. Season 3B arguably belonged to Spencer. Her storyline was compelling, suspenseful, and had us tearing up every episode with its intense feels. We could have chosen many a Spence moment to highlight, but this one makes us smile.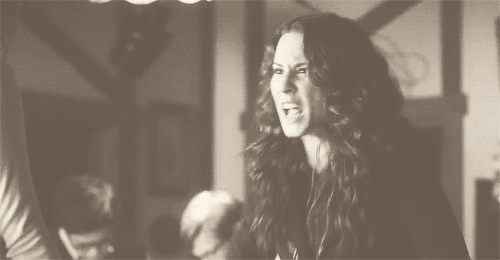 Spoby is reunited, motel-style
Season 3B was a stressful one for Spoby shippers. We had to deal with a seeming betrayal from Toby, his apparent death, and Spencer's subsequent breakdown. It was rough. Which is why their motel room reconciliation in the Season 3 finale was oh-so-sweet. (Especially because it was a callback to their first "date," playing Scrabble on a stakeout.) They do the horizontal tango, then fall asleep in one another's arms. Well worth the stress!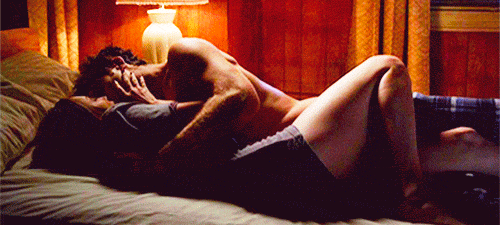 Paily has a dockside heart-to-heart
This is the quietest moment on our list: the scene in which Emily and Paige face the reality that they might not stay together in the future, even if it's what they both want. This moment felt so real, as many a high school couple struggles with the jump to college, and Lindsey Shaw and Shay Mitchell brought a subtle intensity to their roles that made us wish this relationship had more scenes.

Ezra is "A"
We're still reeling from the reveal that Ezra Fitz, aka Rosewood's friendly English teacher and sometimes college tutor, is "A." And the scene in which it happened remains one of our favorites from the past year! As with all reveals in the PLL verse, the black-capped figure slowly turned to reveal himself as the owner of the surveillance-heavy lair. Perfectly done, and perfectly surprising! We still have questions about this storyline, and we're eager to see it play out. Plus, Ezra looks foxy in a baseball cap.

Alison reveals herself
It would be hard to make this list without adding the game-changing moment of this season and show: the reveal that Ali faked her death and is still alive. The Liars follow an elusive Red Coat through the yards of Rosewood, only to finally have their bestie reveal herself to them. "Did you miss me?" she asks in her signature cavalier style. (We certainly have.) The best moments are ones that operate well not only within the episode and scene, but keep on giving with exciting new plots points and character directions. This is one of those moments for us. We can't wait to see what happens next!
What are you favorite PLL moments from the last year? Sound off in the comments below!
Catch the Pretty Little Liars Season 4 winter premiere on Tuesday, January 7, 2014 at 8 p.m. ET on ABC Family.