Credit: Jack Rowand/ABC
Once Upon a Time Season 2: Expectations vs. Reality — In GIFS
We fell head over heels for Once Upon a Time in Season 1, and its mind-blowing finale left us with high expectations for Season 2. Maybe too high, because, while we still enjoy the show, we found ourselves disappointed more often than we would like this year.

Now that the season is over, let's take a look back at some of biggest our expectations ... and what the reality turns out to be.
CHARMING FAMILY REUNITED
Expectation: Lots of bonding!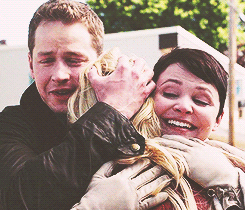 Reality: Emma barely talked to her father until the finale.


MAGIC COMES TO STORYBROOKE

Expectation: It's complicated and tricky and weird!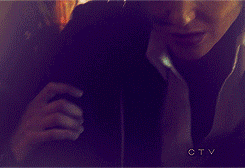 Reality: It works perfectly fine (except when the plot needs it not to).


REGINA'S ARC

Expectation: Coherent, perhaps leaning toward redemption.

Reality: Wait, is she actually schizophrenic?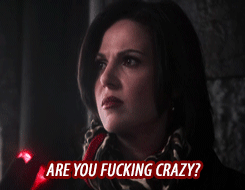 RUMBELLE

Expectation: A complicated, forward-moving journey.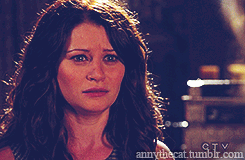 Reality: Belle loses her memory, becomes Lacey.


RUMPLE FINDS BAE

Expectation: All complex emotions, all the time.

Reality: Rumple: "Bae? Who cares about Bae? I have a hot new(ish) girlfriend!"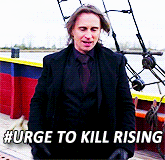 FLASHBACKS

Expectation: We'll find out how the Charmings took the kingdom!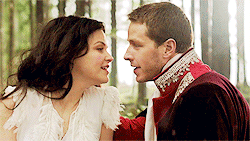 Reality: You care about random new characters, right?


HOOK

Expectation: Badass pirate.

Reality: He keeps getting knocked out. Over. And. Over.


AUGUST IS BACK!

Expectation: Answers.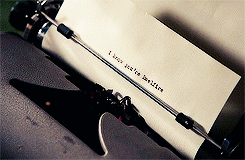 Reality: CGI wood and death by taser, now he's a child again...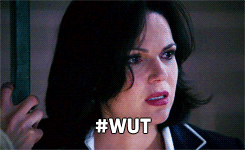 GRAHAM IS BACK!

Expectation: Hot, hot, hotness!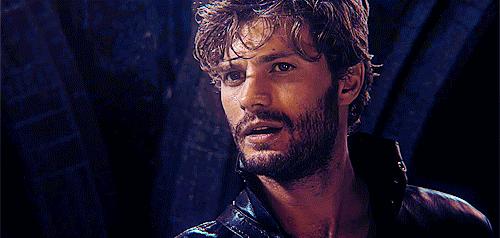 Realty: He's in the episode for, like, 30 seconds.


CORA'S BACK!

Expectation: Awesome Big Bad!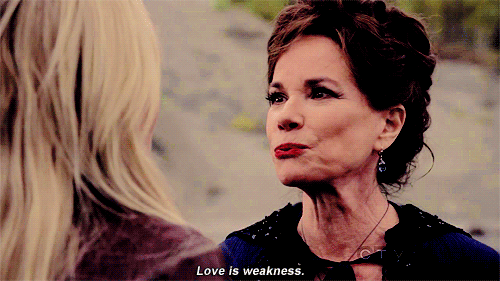 Reality: Killed in Episode 16 in favor of Evil Science Organization.


DARK SNOW

Expectation: Pissed off Warrior Princess returns.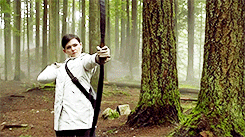 Reality: She lies in bed all day.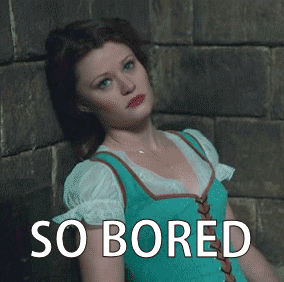 SEASON 2

Expectation: Best. Season. Ever.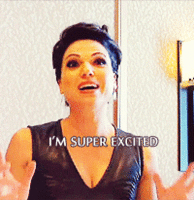 Reality: It was OK, but we're ready for Season 3. Hope springs eternal!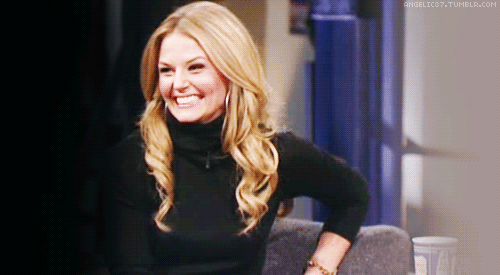 Rebecca Martin is an editor at Wetpaint Entertainment. Follow her on Twitter @BeccaDMartin.

GIF Sources: jaredscottgilmore, ineedthisforreactions, swanqween, onceuponatimegifs, marytudors, nodespairwithouthope, ushioamamiya, ineedthisforreactions, magicisacrutch, enchantedbyfilm, emmahenryswan, ineedthisforreactions, hookedemma, midstorm, augbooths, ineedthisforreactions, winchester-vs-macmanus, queenredeemed, enchantedbyfilm, marytudors, spearnox, dalliance-amongst-the-stars