Credit: Jack Rowand/ ABC
Once Upon a Time Season 2 Finale: The Cast Reacts to the Twists and Turns — in GIFs!
Last night's Once Upon a Time Season 2 finale was indeed epic, and while we knew a few things about the episode ahead of time — Storybrooke's impending doom, Regina's attempt at redemption, etc. — there were plenty of twists and turns along the way.

To properly react to the big reveals, we've rounded up the cast's "reactions" to the episode — in GIFs, of course! Check out our selected moments below, and then hit the comments with your own feelings and emotions. Oh, and it should go without saying, but finale spoilers ahoy! Click away if you haven't watched yet. (In fact, just click here to watch the full episode!)

When Tamara, Greg, and Hook activated the fail-safe and weird black tentacle clouds took over Storybrooke: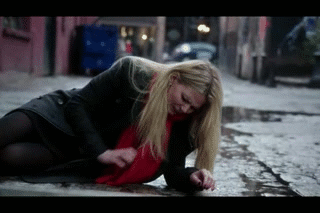 When Hook and Bae bonded, then Bae found out Rumple killed his mother Basically, their whole story: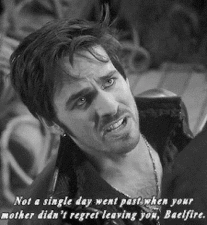 When Belle regained her memories (actually here's the reunion for you):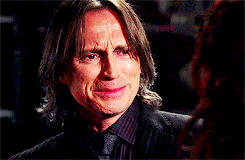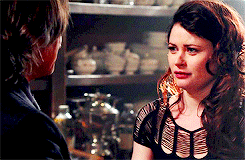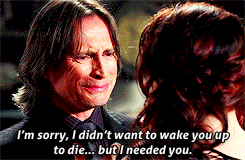 When Emma and Regina teamed up and made our inner Swan Queen fans rejoice: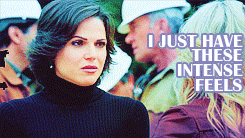 Let's take a moment to remember badass! Charming:

When we thought for a second that everyone might die: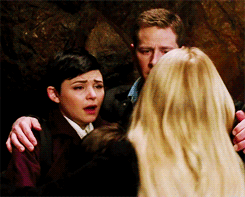 When the entire build-up of Storybrooke's destruction was fixed with a combination of Emma and Regina's magic. In like two seconds: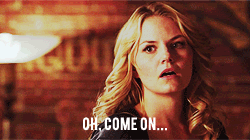 When it was all a distraction so Tamara and Greg could kidnap Henry:

Wait, are we supposed to be genuinely concerned for Henry?

When Aurora, Mulan, and Prince Phillip (wait, he's not dead?) return with Neal for approximately five seconds: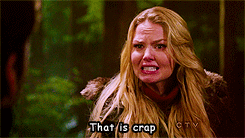 When Hook came back with the bean, everyone united... and then they ripped Rumbelle apart:

Wait, that's it? Waiting for Season 3 causes...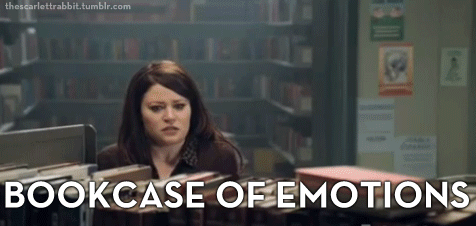 Alyse Whitney is an editor at Wetpaint Entertainment. Follow her on Twitter @AlyseWhitney.