Credit: John P. Johnson/HBO
True Blood Season 6: 5 Reasons Sarah Newlin Is the Most Badass Villain — in GIFs!
Something strange and shocking happened in Sunday's episode of True Blood (Season 6, Episode 8: "Dead Meat"): Sarah Newlin kicked her heels into high gear — and slammed them right into unsuspecting victim, Ms. Suzuki. Well, actually it was the Tru Blood employee's own heel that killed her, but details aside, it's clear that Sarah is not messing around. Girlfriend is cray-cray, and anyone standing in her way will meet a bloody disgusting death.
To celebrate her crazy arc, we've rounded up five reasons why she is Season 6's biggest badass villain — in GIFs, of course. (Basically, get it, Anna Camp!)
1. She can turn on a dime.
While chasing after Ms. Suzuki, Sarah stopped to greet and grin at every Vamp Camp employee, acting as if it was just another "beautiful day" in the neighborhood. As soon as they were out of sight, she was slamming the other woman's head into a grate. Even when she isn't going crazy, she knows how to deliver the perfect zinger.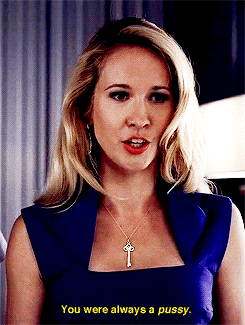 2. She has no boundaries. Kissing a corpse's decapitated head? Check. Zapping vampires with light — including her ex-husband, whom she threatened as he "ran" on a giant hamster wheel — as torture? Check. Killing a woman with her own heel as her blood drips down to hungry vampires? Check. The list goes on and on, but basically, Sarah Newlin will do anything to protect herself.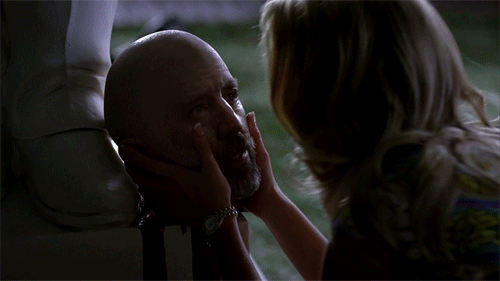 3. She doesn't care who dies in the name of God's work. Aside from killing Ms. Suzuki, she also cut ex-lover Jason Stackhouse's arm and threw him into a room of hungry vamps. And though she clearly doesn't care about any vampires, watching her send Jessica literally flying out of Jason's house was also a shocker. Though we're frankly surprised she didn't stake her instead.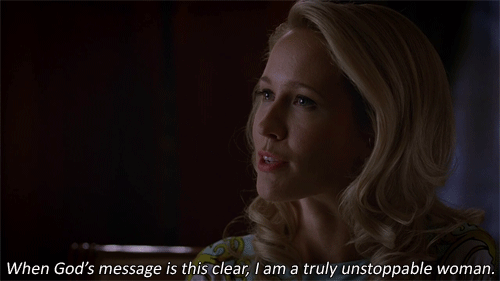 4. Even her looks are killer. This one isn't as badass as the others, but have you looked at Sarah? With curve-hugging ensembles in an array of striking, yet fashionable colors (yes, we're including her initially-unwrapped black lingerie), she looks incredible, and in her case, looks can kill. She may look sweet and innocent, but she also shows that she means business — especially in a blood-splattered white pantsuit.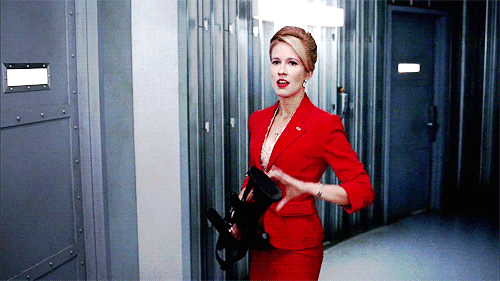 5. She. Can't. Stop. Boundaries and deaths aside, Sarah is resilient and determined. She will not let anyone get in the way of eradicating vampires, and though she'd rather not die for the cause, we bet she would make it a suicide mission if it came down to it. After seeing her kill in Episode 8, we wouldn't be surprised to see it happen again and again in the final two episodes.