Credit: Ron Tom/ ABC
Grey's Anatomy Season 9: Expectations vs. Reality — in GIFs!
Grey's Anatomy Season 9 was full of ups and downs. Most of all, relationships had our emotions conflicted. Some made us happy and excited (MerDer baby!), while others made us worried (Calzona's post-amputation cheating problems), sad (Owen and Cristina, what are you doing?!), and frustrated (Alex and Jo and Jackson and April, get together already!). By the end, all of the issues with couples were resolved — though some with sadder results than others — and gave us time to reflect on everything that happened throughout the 24 episodes.
Now that we've looked back, we realize that our expectations and reality didn't align. Read on to see what we expected, were disappointed by, and confused us, and then hit the comments with your feelings.
POST-PLANE CRASH IMPACT
Expectation: The doctors must come to terms with the crash and get back to work.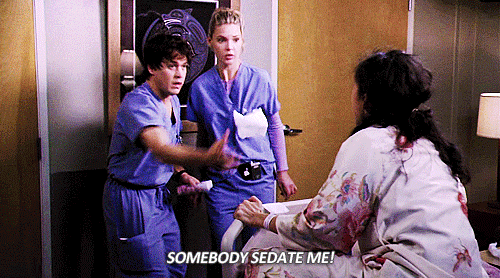 Reality: Most of the season is spend suing, saving, and then buying the hospital. Arizona is the only one who has trouble getting back to work after her leg is amputated.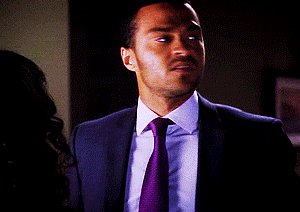 REACTIONS TO LEXIE'S DEATH
Expectation: Everyone is upset and can't deal with Lexie being dead.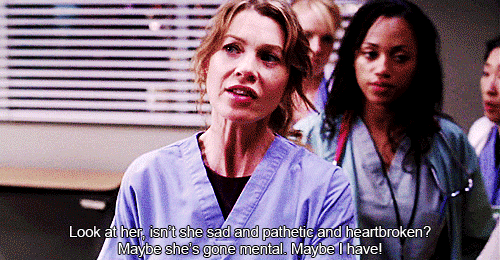 Reality: Meredith freaks out once, but then she isn't mentioned much until they re-name the hospital.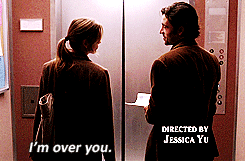 CALLIE AND ARIZONA
Expectation: Arizona nearly dying brings them closer together.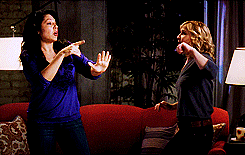 Reality: Arizona resents Callie for amputating her leg, cheats on her, and then break up.


MEREDITH AND DEREK
Expectation: Drama, tears, and general insanity.
Reality: They were mostly happy, aside from a brief blip of will-Meredith-die drama in the finale.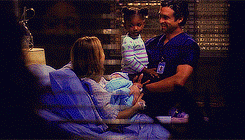 JACKSON AND APRIL
Expectation: They admit their feelings and get together.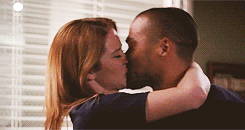 Reality: They get together and break up, then April gets engaged... and then admits her feelings.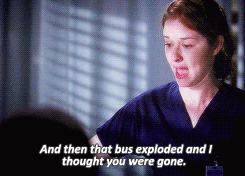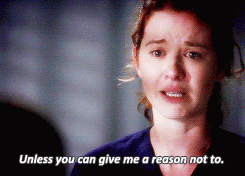 FALLOUT OF APRIL FAILING THE BOARDS AND BEING FIRED
Expectation: She leaves the hospital and has to fight to get back to Seattle Grace.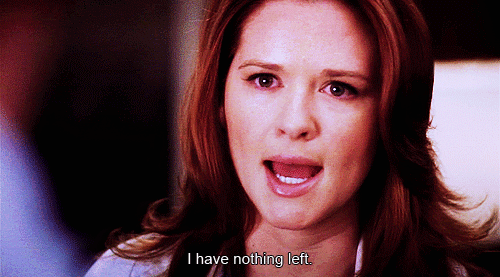 Reality: Owen begs her to return and the boards aren't mentioned all season.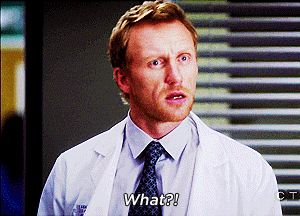 MAIN DOCTOR DRAMA
Expectation: As in normal Grey's fashion, the season is dramatic and intense.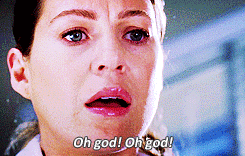 Reality: Most of the drama is around saving the hospital, and then Bailey's CDC investigation.

BAILEY VS. THE INTERNS
Expectation: We get a taste of Season 1 Bailey when new interns come in.

Reality: They're boring and add almost nothing to the plot, save for Jo and Alex's relationship.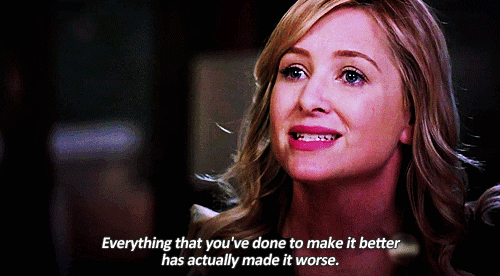 SEASON 9 AS A WHOLE
Expectation: Post-plane crash craziness! Lots of feelings!
Reality: Aside from a few episodes, a rather lackluster season. But hey, Richard's death cliffhanger will hopefully jump start Season 10.
What did you think of Grey's Anatomy Season 9? Tell us below!
GIF Sources: GIFs Anatomy
Alyse Whitney is an editor at Wetpaint Entertainment. Follow her on Twitter @AlyseWhitney.
BONUS
:
Download the Viggle app to earn rewards from brands like Starbucks, Amazon and more, JUST for watching Grey's Anatomy!