Pretty Little Liars Speculation: Why Is Ezra Stalking Ali?
After Pretty Little Liars' Halloween special, we're more-or-less convinced that Ezra (Ian Harding) is, indeed, stalking Alison (Sasha Pieterse). What we haven't quite figured out yet is why? What has Ezra so intent on catching Ali that he has devoted a "very long time" to tracking the blonde teenager? We speculate below.
She has something on him
Whatever else went down the night of Ali's disappearance, there was a kerfuffle concerning some tapes Ali had in her possession. At least some of these videos were stolen from the N.A.T. Club and presumably have incriminating evidence of both their actions (given how much they want them back), and the actions of other town residents. Could Ali also have some sort of video or a piece of blackmail to hold against Ezra? It would have to be something devastating to warrant Ezra's dedication to finding her. We're not sure we want to theorize on what that might entail.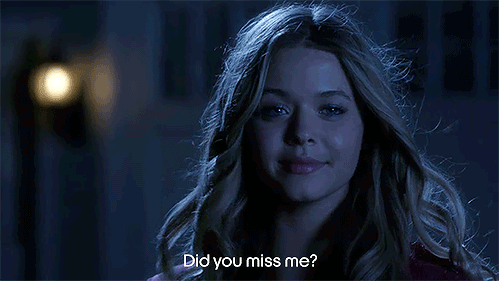 He is Board Shorts
Possibly related is the Liars' assumption that "A" is also Board Shorts, i.e. the older hottie Ali was hooking up with the summer on Cape May. Ali had a false pregnancy scare she confided in CeCe about and detailed in her diary. If Ezra is Board Shorts, could he have found out about the maybe-pregnancy, and that's why he's searching for Ali? Alternatively, could he actually be in love and/or obsessed with her? The latter scenario is the one we hope won't happen. We can only watch Ezra fall so far from grace.
He is seeking revenge
Ali may have had four loyal friends in the Liars, but she had many more enemies, people who despised her for often legitimate reasons. She knows how to be a mean girl. Could her behavior have tipped past the realm of teenage bullying into all-out life-ruining. Could Ali have done something to Ezra or someone he loved that has Ezra seeking revenge against Ali and the people she loves?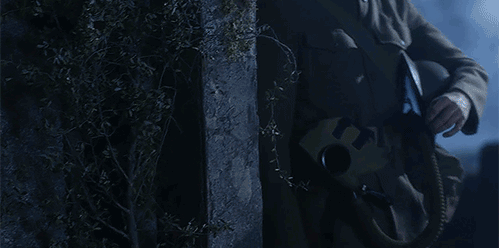 He wants to help her
There's also the possibility that Ezra is looking for Ali to help her. It seems obvious now that Ezra has some kind of past connection with Ali. Could he have been another confidante to Ali in the vein of Mrs. Grunwald? Did they meet on Cape May and have a platonic relationship of secret-sharing and support? OK, we're happily delving into best case scenario territory here, but a website can dream! Ali is running from someone, but it could be someone besides Ezra. He could be helping her stay on the run or be looking for her so he can offer his help.
Why do you think Ezra is stalking Ali? Share your theories in the comments below!
Catch the Pretty Little Liars Season 4 winter premiere, Tuesday, January 7, 2013 at 8 p.m. ET on ABC Family.