Credit: Reality Steve
Bachelor 2014 Spoilers: Who Is Contestant Clare Crawley?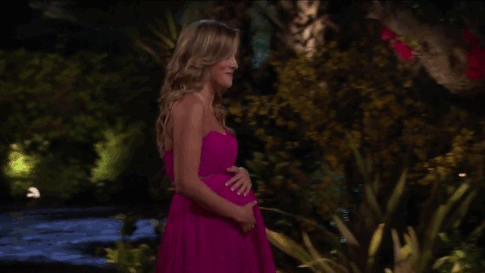 When we first met Clare on the prelude to Season 18, the blonde beauty revealed her tragic back story, including how she lost her father to brain cancer, but not before he left her a DVD to show to her husband. Since the show started, we've gotten up close and personal with one of JPG's frontrunners. Will we see that fabled video tonight in the Season 18 Finale? Who knows! We hope not, since he made it just for her and her husband-to-be, and according to Reality Steve, that ain't Juan Pablo!
But as for the lady behind the hot body, gorgeous smile, and intense territorial love, we have the scoop. A hairstylist from Sacramento, California, Clare works at Mecca Salon in the state capital, and specializes in men's haircuts and color. When Juan Pabs stopped by for a Hometown Date, Clare cleaned up his 'do for him, before he met her family. Speaking of which, that was the most awkward Hometown we can remember in a long time (well, since Desiree's, anyway). Her sister, Lara, seemed to have a vendetta against Clare finding love, but her Momma approved.
What else do we know about Clare? She's the same age as the Miami fella, which is rare for a Bachelor couple, but Clare is certainly intent on making herself the first! Homegirl grabbed every moment she could with El Bachelor, including that time she stole him away for a sexy night swim in Season 18 Episode 5 in Vietnam. It didn't turn out well, but it did get her all the way to the finale tonight.

But like we said, Reality Steve has prepared us for a life time of heartache, because word is Clare is not the one standing up there in the end, collecting her final rose.
Do you think Clare sounds like a good match for Juan Pablo? Would she be a good stepmom for his daughter? Should JPG marry her someday? Tell us everything!
Sources: Reality Steve, Mecca Salon