Credit: HBO
True Blood Spoilers: A Trio of True Blood Season 6 Premiere Sneak Peeks! (VIDEOS)
The True Blood Season 6 premiere is almost here and we can tell you — it's fangtastic! We've got a trio of fabulous True Blood premiere sneak peeks for you to enjoy before the big show on Sunday night, so settle in for some titillating treats to whet your appetite for what's to come!
We've seen the first three episodes of the season so far and we just can't tell you how much we are squeeing with pleasure over how much True Blood Season 6 has returned to the 'good ole days' that made it such a huge hit in the first place.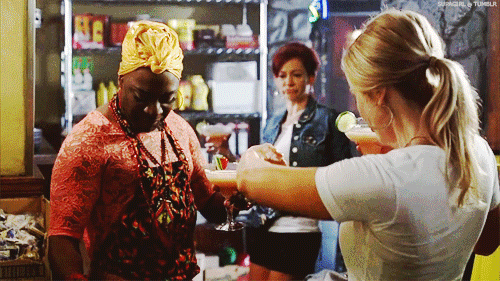 That's right folks, True Blood Season 6 is all about blood, ultra-violence, sex, mostly naked hotties, complicated relationships, insane love triangles and not-so-subtle political statements about equality and racism. All our favorite storylines with brand new twists of deliciousness and new characters to love or hate (or possibly love AND hate).
Some critics are complaining that the new season of True Blood puts a bit too much emphasis on the political side of things — but honestly, the series has been all about those metaphors right from the very first episode. If you don't like the writers' political leanings, you probably shouldn't be watching the show!
All the politics aside, there is a lot of other delicious old school True Blood wonderfulness to look forward to. We still have the Sookie/Eric/Bill triangle to deal with and now it is oh-so-much more complicated with Bill having turned into the crazy demi-god ultimate vampire Billith. We also know that Sookie and Alcide still have some unresolved issues and she has a new love interest (faerie Ben Flynn) coming up this season as well. Basically, everyone under the sun (and moon) wants to get into Sookie's pants (or at least suck her dry)! As usual!Long story short, we can't wait for the True Blood Season 6 premiere and we're hoping you'll be tuning in with us as all the madness begins again!