Credit: Justin Stephens/The CW. © 2012 The CW Network, LLC
The Vampire Diaries as Told By Someone Who Has Never Seen It
Hello. My name is Rebecca, and I have a confession: I've never watched The Vampire Diaries. As a fan of all things fanged, this is one of my biggest TV failings. I don't have anything against the show. In fact, I've been reliably assured I'd love it — it's just never been the right time. First I was busy with school, then it was on at the same time as other shows, then suddenly there were just so many seasons and it all felt too overwhelming. TVD and I weren't meant to be.
That said, I'm a fangirl. I use Tumblr, and I listen to the TVD fanatics here at Wetpaint, and my co-workers thought it would be funny to see how much I've learned — or gotten horribly, terribly wrong — by osmosis. So, let's give this thing a shot!
Everything I Know About TVD, Thanks to the Internet
These are the Salvatore brothers, Boone From Lost (fine, I know his name is Daemon Damon) and Good Hair (Stephen Stefan). They're vampires who love each other, but mostly they spend their immorality angsting around high school and fighting over a girl.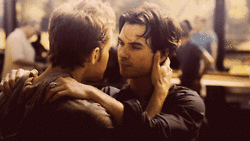 That girl is Elena. She's lame, but then awesome, but maybe actually terrible? But mostly cool. The internet is divided. Also, she's a vampire now! RAH.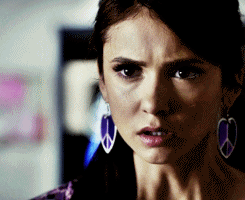 Literally everyone she knows dies or is turned into a supernatural creature, and this makes her sad. Maybe she's cursed. Has anyone thought of that?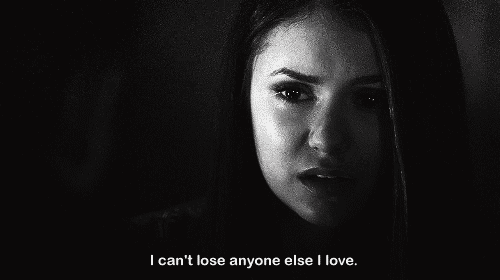 Stefan is Elena's One True Love. At least, that's what their shippers tell me. His hair is super cool. Sometimes he's a dick?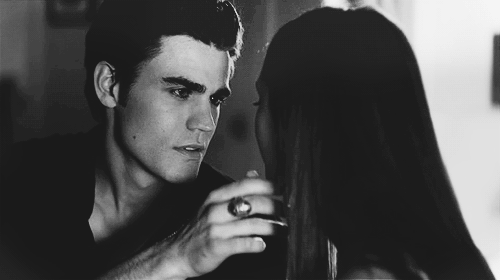 Damon is the Bad Boy brother, but under it all he's a big softy. The Spike to Stefan's Angel, if you would. He's better for Elena than Stefan is. At least, that's what their shippers tell me.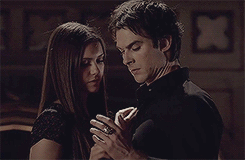 This is Katherine, who's evil, but in a cool way, maybe. Also she looks like Elena because they're doppelgangers, which is a thing. The Salvatore brothers were once really into her, but she only liked one of them? Also that's why they liked Elena in the first place? Maybe? IDK, but apparently Nina Dobrev is super cool for playing both versions. As an Orphan Black fan, I get that.
This is Klaus. He started off really bad, but then got somewhat better, so maybe he's the Spike of the show. He's going to be on The Originals, so I assume he's an Original, which is a really old vampire, right? He's hot. I'll probably watch The Originals.

Klaus belongs with Caroline, Elena's friend/a vampire/THE BEST. She's not going to The Originals, and this is a Big Problem. Tears. Tears everywhere.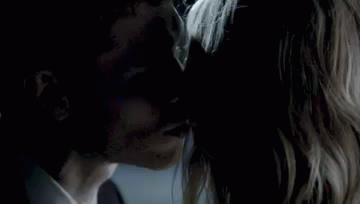 This is Samara from Pretty Little Liars, AKA Rebecca Rebekah. She's an Original, and... Yeah, that's all I got.
The is Bonnie. She's a witch. I'm not convinced anyone cares about her.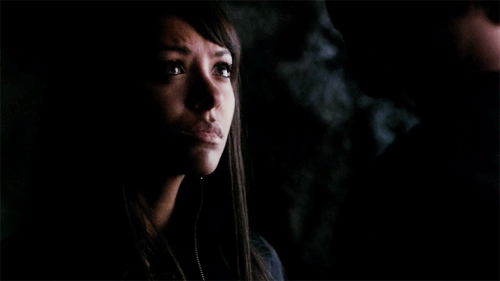 This is Jeremy. Once he was young and scrawny, but now he is super hot. That is literally everything I know about him.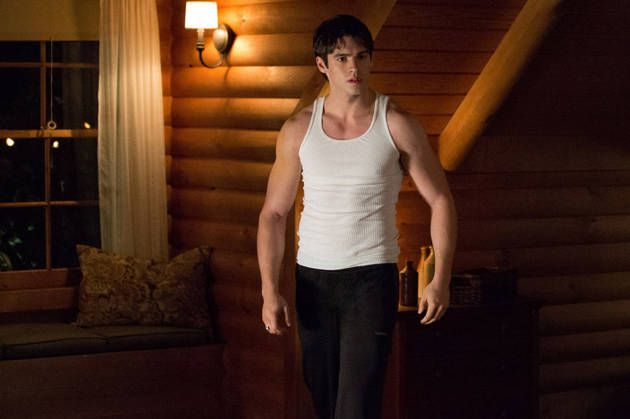 This is David Anders. He was someone's uncle, and now he's dead. I only know this because I was in love with him when he was Sark on Alias.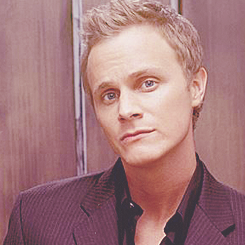 I'm pretty sure there are a lot of other characters, including Elijah, Matt, and Melissa from Pretty Little Liars. I don't know what they look like or do, though. Also, I hear there's a plot, and it moves really fast. There are werewolves? And hybrids? But come on, does that matter? This is Tumblr I'm talking about — everyone's here for the shipping!

GIF Sources: ankamra, queengilbert, angelinaseyes, alwaysbeendamon, starksalvatore, starksalvatore, angelinaseyes, mysafehavenonline, tvd-ladies, queenkatherinepierce, starsandboulevardsroleplay

Rebecca Martin
is an Associate Editor at Wetpaint Entertainment and our resident
Game of Thrones
,
Pretty Little Liars
, and genre TV expert. Follow her on
Twitter
and
Google+
!