Katie Piper has undergone 400 facial surgeries following a brutal attack by her ex-boyfriend Daniel Lynch, who disfigured her face with acid.
Former British model and presenter Katie Piper was once regarded as one of the most beautiful women in her country. However, she suffered a horrifying ordeal that has thus far required 400 surgeries.
39-year-old Katie was victimized when her ex-boyfriend Daniel Lynch doused her face with acid in March 2008. She barely survived the attack and lost sight in one eye.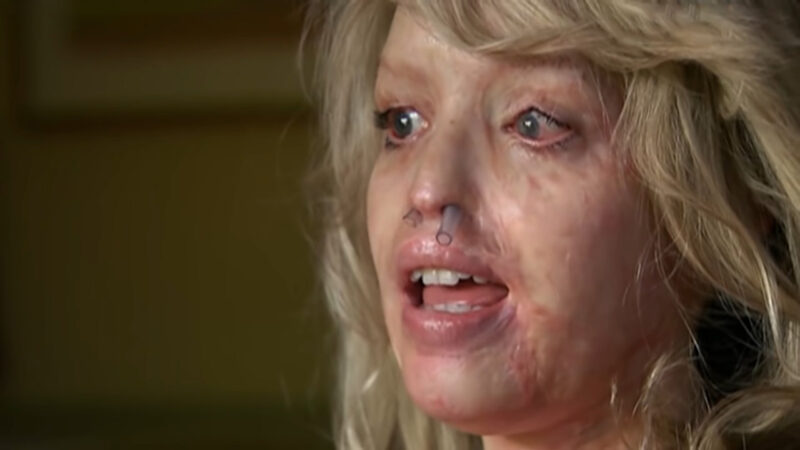 She detailed her experience in her autobiography "Beautiful" following a long period of hiding from the world. Some parts of her book are truly heartbreaking.
"I heard a terrifying scream, like an animal being slaughtered. What was making that noise? And then I realized it was me," – Katie described in her book, conveying that her suffering had finally come to an end and she was content.
To this day, Katie has had around 400 surgeries, including a skin graft to her right eyelid.
Before her life was irrevocably changed by this brutal attack, Katie had everything a young girl could desire. She began modeling, posed for British magazines, and even started to explore a career in television. When she landed a job at a local TV station, she was ecstatic. Unbeknownst to her, she was being watched by Daniel Lynch, a martial arts enthusiast.
He followed her career and every detail of her life through Facebook. Their first encounter took place in Berkshire, where she worked, and Piper immediately caught his eye. They started dating, and at one point, booked a room in a Bayswater hotel.
Daniel raped and brutally assaulted her, cut her with a razor, and stabbed her several times in her hands. After eight hours, he returned her home, from where she went to the hospital but did not disclose anything to the police or doctors out of fear of Daniel.
View this post on Instagram
He apologized to her for two days, then persuaded her to go to an internet cafe to read a message he had sent on Facebook. On her way there, she was ambushed by Stefan Sylvestre, a man Daniel had paid to attack her. He approached her and poured acid on her face in the middle of the street.
A stunned Katie managed to run into a nearby cafe, from where emergency services were called. The acid damaged her vision, leaving her completely blind in her left eye. She also swallowed some of the liquid. Doctors were able to graft skin and saved her life after numerous surgeries.
She was in an induced coma for 12 days and endured a true hell before beginning to recover. Doctors warned her that she would never fully recover, but Katie is content today. She often stated that it took her a long time to accept what had happened, and her story has helped many women report the abusers they fear.
View this post on Instagram
"I was afraid of men, even all people. I remember how much I didn't want anyone to see me," Katie said in interviews.
Like Katie, other celebrities such as Paris Jackson have faced their own battles, using their platforms to express their personal beliefs and challenge societal norms, even in the face of criticism.
After 400 surgeries, the presenter returned to TV and has been invited to numerous shows. Since 2015, she has been happily married to Richard Sutton, with whom she has two daughters. She emphasizes that she has never lost faith in herself. Her attackers were apprehended immediately after the horrific attack and were sentenced to life imprisonment.
If you're interested in her story, watch this video for more information: