There's something that puts together Hollywood celebrities and gambling. It must be all that fun, entertainment, blitz, and of course glamor. One could argue that casinos were first created for the sake of Hollywood movies.
Of course, that wasn't the case, but we all know how many of these establishments were depicted throughout the history of cinema.  While movies are usually fiction, some of the outings that famous actors have to casinos are quite real. This comes as no surprise. After all, each gambling house offers a little bit for everyone.
In this article, we are going to explore that sweet, sweet connection between glamor and gambling. It exists, it's real, and it was quite well evidenced. When you're a Hollywood celebrity or any celebrity for that matter, you can't go to a public casino without being noticed.
But, we're not only going to focus on actors and other celebrities visiting casinos. No, this article is going to be more about their gambling preferences. Not so much about if they've visited Bellagio or Caesars Palace, while that matters too. But, as the time passes, less and less so.
In recent times, with the insurgence of online casinos, we have noticed a trend that more and more celebrities are promoting online websites for gambling such as the ones you can find at gambleonlineaustralia.com.
So, it's not that these celebs are not frequenting Las Vegas or Atlantic City anymore, it is about the change in their gambling habits that they took online just like the rest of us. But, one cannot erase history, and that's why we can still talk about where they went, which games they played, and how much they won/lost. Let's embark on this journey together.
Ben Affleck
Let's start with the biggest of them all. Ben Affleck may not be the best actor in the world, but he might be the biggest gambler among the rich and famous. We all know Ben. He is a celebrity in every aspect of his life: on screen, behind the camera, and even in his personal life where he's once again dating Jennifer Lopez.
Yet, in the gambling circles, he remains a superstar too, and his fame here might even surpass his career in cinema so far. When it comes to Las Vegas, he is a regular visitor. Or, should we say, he was. The Gone Girl actors were famously kicked from Hard Rock Casino, and other big houses followed suit. He was allegedly caught card counting. What the love for blackjack and Hollywood movies does to a person, even a famous one like Ben Affleck.
Matt Damon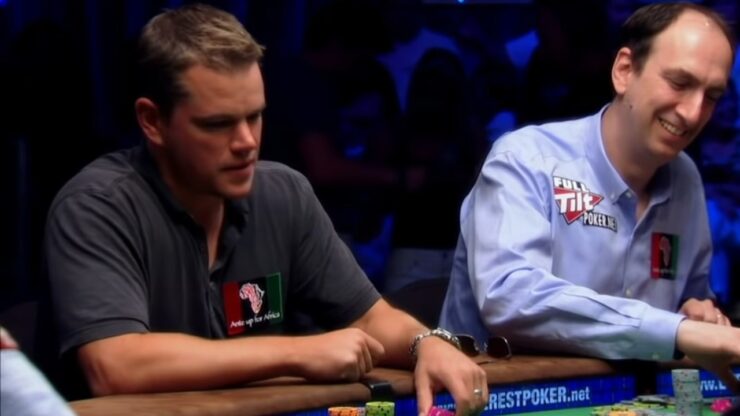 Matt did it all – he acted as a poker player, and he became one too. Maybe he was one even before the Rounders. It is no wonder that he loves to play poker and other games as he's famously best friends with Ben Affleck. The two have a long-standing friendship and you could argue some similar habits. Sources close to Hollywood claim that Damon is an even more avid gambler than his best buddy Ben.
They also claim that he's better out of the two as he often wins playing poker. The reason is simple. He doesn't get entangled in high-bets games. Instead, he loves to play games for the sake of the game with reasonable bets that put him in the best position to win. Matt is what you might call a professional poker player.
Tobey Maguire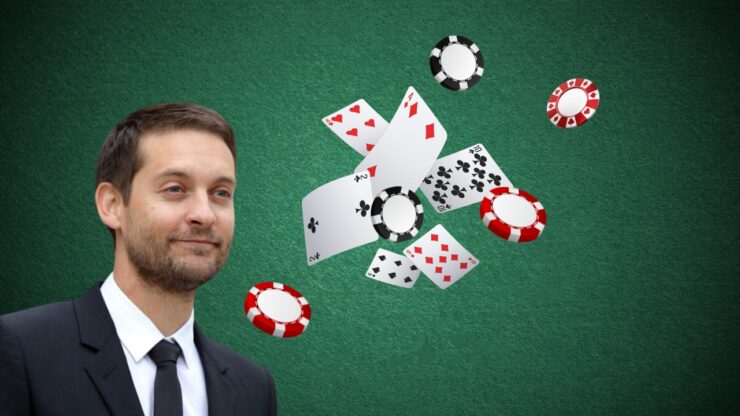 Matt, Ben, and Tobey are what you could call the holy trinity of Hollywood gambling. The Spiderman actor has sticky hands even outside of the famed Sony franchise. These days, Tobey is better known for his gambling exploits than his acting. Little do people know about the seriousness with which Maguire approaches poker.
He started playing two decades ago under the tutelage of famed poker player Daniel Negreanu. Tobey even went as far as to participate in the World Series of Poker Main Event Championships. He did it more than once. His biggest pot was $300,000 at Molly Bloom's high-stakes poker game. Maguire is so good that he managed to take money from both Ben Affleck and Leo Di Caprio.
Brad Pitt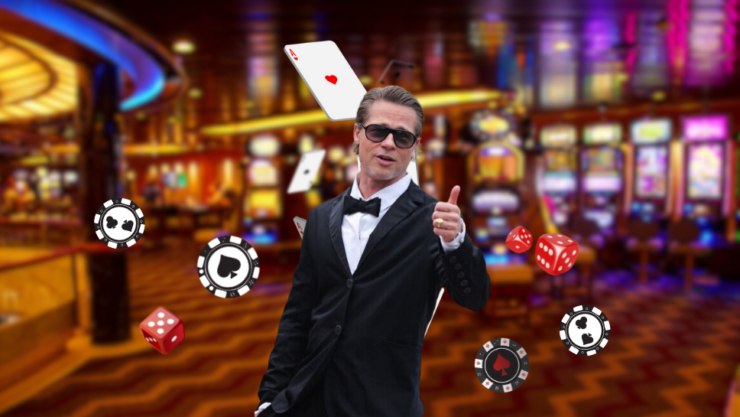 The list goes on and on. One of the most handsome actors Hollywood has ever seen, Pitt is an avid gambler too. Who would have thought? Well, it would appear that it is easy to get hooked on gambling when you act in movies that are filmed in a casino.
During his tenure at the filming of the Ocean's Eleven, Pitt tried the famous slot machines. You could say he found a way to fall in love. This movie was filmed more than two decades ago, but Brad still hasn't given up on his habit. Why should he? After all, these famous actors have more than enough money to go around.
Charlie Sheen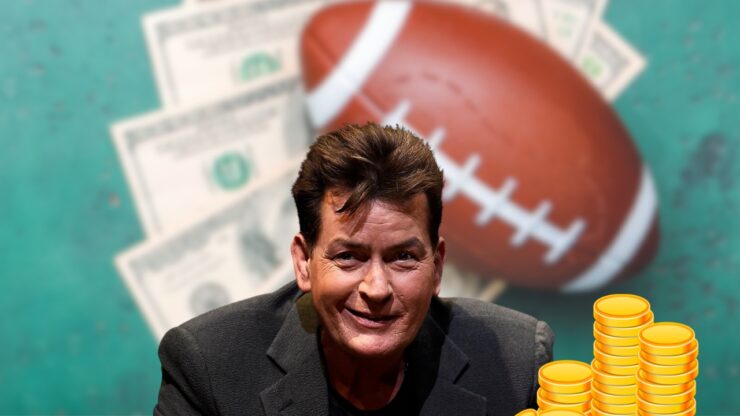 No list of this kind can be compiled without the inclusion of Charlie Sheen. The Platoon actor is now certainly more famed for his off-the-field action than for his on-screen success. Unfortunately, unlike some of the names from this list, Charlie was a miserable gambler. During his long and ongoing career, he became famous for various sorts of addiction, and behavior that led to rehabilitation and divorce.
Charlie did it all. He is best known for his exploits at the poker table and his infatuation with the world of sports betting. His love affair with gambling wasn't a short one. He spent thousands of dollars each week betting on various sports and frequenting Las Vegas. According to different sources his biggest loss amounts to $1 million.
Bottom Line
As you can see, Hollywood celebrities can't vouch for themselves and their gambling habits. But, they have money, fame, and success to cover for their losses. So, if you want to follow in their footsteps ensure that you have the funds first. In any case, gamble responsibly. If you want to do it recklessly like Ben or Charlie make sure that you have a few Oscar nominations first.
Discover a gallery of celebs with some of the biggest packages in Hollywood. Keep reading to see who made the cut.