This is the world of celebrities, and we're only living in it. Joking aside, this is not far from the truth. Today, celebrity culture is prevalent in many parts of the world. We are not just talking about Hollywood, which is often associated with celebrities.
In this era, celebrities come in different forms and shapes. We have reality stars, actors, musicians, athletes, social media influencers, and a bunch of other people who became famous in one way or another. While you don't have to love them, the new form of celebs is present in our lives.
Looking at it positively, many people love to get in touch with celebrities and check up on what they're doing. Not in the way paparazzi are doing it, but having a look at their work and ventures outside of their niche.
So, it's no wonder that different television series and films featuring celebrities are paying more attention to them than some of the other ones.
If you want to see the filmography of some of your favorite celebrities you should read this article till the end. Below we are going to cover some of the best celebrity series you must watch. We're going to start with probably the most famous one out there.
1. Keeping Up with the Kardashians
We are talking about one of the world's most famous families. Keeping Up with the Kardashians is a format that conquered the world. Kim Kardashian, her mother, and her sister captivated the audience all over the world for years.
This reality TV show is a celebrity series worth watching. While it was more fun following their daily activities in real-time and while they were filming it, watching this show as a rerun holds real value too. The best part is that the show is not only about the family.
You will witness a bunch of other celebrities that came Kardashian's way. From their famous boyfriends to friends and family. Kardashians never stopped to amaze us.
So, if you want a combo of a reality TV show featuring beautiful women, NBA superstars, actors, and different Hollywood celebs this is your cup of tea. For more content like this, you're free to explore localcabledeals.com too, and find what you like there in the domain of television.
2. The Last Dance
We are moving towards something more rational. While Keeping Up with the Kardashians has more audience than The Last Dance, many sports fans all over the world were eager to listen to the story of Michael Jordan's last few years in the league.
The biggest superstar the NBA ever had, Jordan was a six-time World Champion. This documentary shows unseen footage of the conversation the superstar had with his teammates, the people of the Chicago Bulls, and reporters. We also receive insights from his teammates and peers.
This is one of the biggest documentaries in Netflix history and it helped to deepen their niche. Today you have dozens of sports documentaries in this niche on the Netflix streaming platform but none comes close to the Last Dance in terms of size, popularity, and the celebrities involved in its creation.
3. Dancing with the Stars
Here we have another interesting television format. Dancing with the Stars premiered back in 2005 and it's still going strong. This format is present in many parts of the world, and many countries bought the license and have versions of their own featuring local celebrities.
But, if you want to witness global celebrities dancing you need to give focus to the USA and the UK versions. The rules of this reality TV show are simple. Dancing candidates receive a celebrity partner and together they need to practice choreography and impress the judges.
This is not always easy as not all celebs or participants are blessed with dancing talent. It requires a lot of work and dedication to handle the complicated dances. Some of the biggest celebrities who have participated in this show include Jerry Rice, Jerry Springer, Floyd Mayweather, Kim Kardashian, and Pamela Anderson among a plethora of others.
So, if you want to take a peek at the side of celebrities you haven't seen before, Dancing With Stars should be your poison.
4. The Tonight Show Starring Jimmy Fallon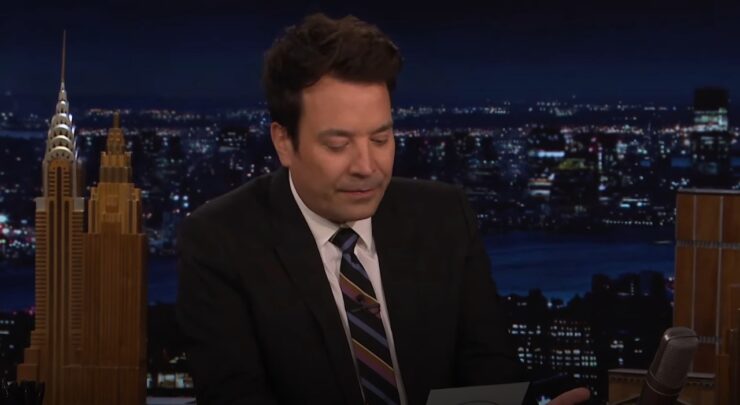 Here, we are only using The Tonight Show Starring Jimmy Fallon as an example. The similar formats you might like more or less include The Ellen DeGeneres Show or Late Night with Conan O'Brien. While some of these formats do not exist anymore or exist in different formats they all provide the same type of fun. We have a host, who is a celebrity on its own, and a celebrity guest.
These talk shows have existed for decades in American TV culture and are a must-watch. If you enjoy a nice and open conversation between the host and guest this should be your cup of tea.
While some parts of these shows are predetermined, many honest and open moments draw the audience. Even if you don't like Jimmy, Ellen, or Conan as examples we provided, you need to check out the number of talk shows available on television and you'll surely find what suits you the best.
5. SNL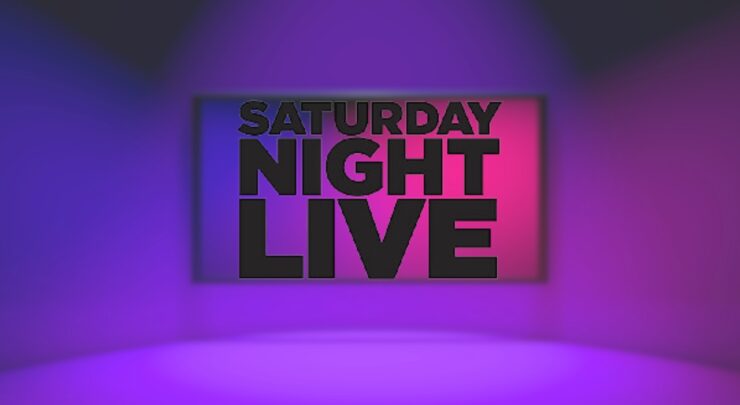 Saturday Night Live is the last celebrity series on this list, but it is a must-watch. It could easily be ranked No. 1. And no one would have anything to argue. Also, this list was formed in no particular order. SNL is a format that is popular on television and draws an audience every night.
As its name suggests the show has been done live and throughout the years and featured many celebrities and it launched many more. Some of the names from above were either participants, writers, or guests on this show. SNL is a part of American culture and featuring on it is a great honor for many of them.
Steve Martin, Kate McKinnon, and Pete Davidson are celebrities on their own who made the biggest strides on SNL before moving on. In terms of celebrities featured on SNL, the names go from Dwayne The Rock Johnson, LeBron James, and Kim Kardashian to Bill Murray, Dan Aykroyd, and Adam Sandler. A worthy watch without a doubt.
Bottom Line
If celebrity television is what you're looking for, we have good news for you. Oh, you've already read it? That's great. We did a good job of listing something for everyone's taste. From reality shows and documentaries to talk shows and real live television. Just pick your celebrity poison.