In a shocking turn of events, Grammy-winning sensation Lizzo, known for her body positivity anthems, is facing a lawsuit filed by three of her former backup dancers. The trio, Arianna Davis, Crystal Williams, and Noelle Rodriguez, have leveled serious accusations against the star, including sexual harassment, religious and racial harassment, disability discrimination, assault, and false imprisonment.
The lawsuit, filed in Los Angeles County Superior Court, alleges that Lizzo and her production company, Big Grrrl Big Touring, Inc., fostered a hostile work environment. The plaintiffs claim that Lizzo pressured them into uncomfortable interactions with nude performers at an Amsterdam club, and even body-shamed one of the dancers, leading to her dismissal.
Lizzo accused of sexual harassment and weight-shaming https://t.co/EpU3Ib9PRS

— BBC News (World) (@BBCWorld) August 2, 2023
The court documents reveal a disturbing incident in Amsterdam's infamous Red Light District. After a concert, Lizzo and her crew attended a sexually explicit show where the singer allegedly encouraged her dancers to touch the nude performers. The lawsuit states that Lizzo led a chant pressuring Davis to touch one of the nude performers, causing her to acquiesce to end the uncomfortable situation.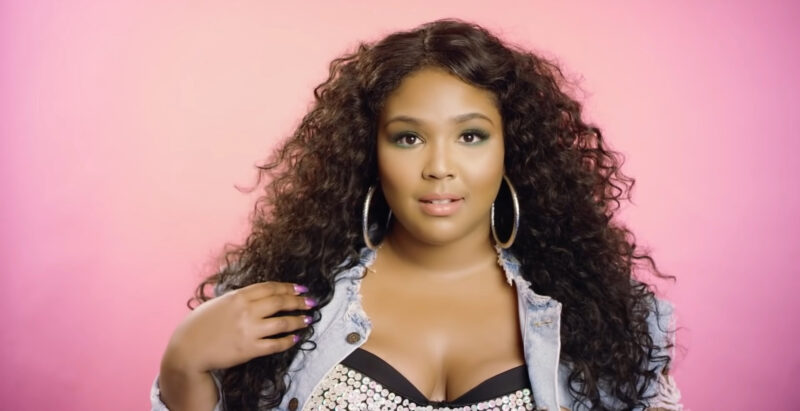 Adding to the controversy, Lizzo, who is celebrated for her body positivity messages, is accused of criticizing Davis for gaining weight and questioning her commitment to her role. Davis was reportedly fired in May after recording a meeting where Lizzo was giving feedback on the dancers' performances.
The lawsuit also implicates Shirlene Quigley, the captain of Lizzo's dance team and a judge on Lizzo's reality show, "Lizzo's Watch Out for the Big Grrrls." Quigley is accused of imposing her Christian beliefs on the dancers, allegedly referring to Davis as a "non-believer" and asserting her commitment to discussing her faith, regardless of the workplace setting.
The lawsuit seeks unspecified damages and comes at a time when Lizzo is riding high on her recent Grammy win for record of the year for her hit "About Damn Time." She just wrapped up a global tour supporting her fourth studio album, 2022's "Special."
Representatives for Lizzo have yet to comment on the allegations. As the legal proceedings unfold, fans and critics alike will be watching closely to see how this lawsuit impacts the star's soaring career.