In a heartbreaking turn of events, Angus Cloud, a cherished member of the Euphoria cast, has tragically passed away. Known for his portrayal of the character Fezco, the drug dealer in the HBO drama, Cloud died at his family residence in Oakland, California. His family confirmed the news to E! News on July 31. At the time of his death, Cloud was just 25 years old.
"Today, we are forced to bid farewell to an extraordinary individual," his family expressed. "Angus, in his roles as an artist, a friend, a sibling, and a son, has left an indelible mark on our lives."
Cloud had been grappling with the recent demise of his father, his family revealed.
View this post on Instagram
"His father's funeral was just last week, and the loss deeply affected him," the family statement read. "Our consolation is that Angus is now with his father, his closest confidant. Angus was open about his struggles with mental health, and we hope his death serves as a stark reminder to others that they are not alone and should not silently bear this burden."
His family further added, "We hope he is remembered for his infectious laughter, his humor, and his love for all. We request privacy at this time as we continue to grapple with this devastating loss."
The specifics of his death remain undisclosed.
In the aftermath of his death, HBO paid tribute to the actor. "We are deeply saddened by the news of Angus Cloud's passing," the statement read. "He was an extraordinarily talented individual and a cherished member of the HBO and Euphoria family. Our heartfelt condolences go out to his friends and family during this challenging time."
We are incredibly saddened to learn of the passing of Angus Cloud. He was immensely talented and a beloved part of the HBO and Euphoria family. We extend our deepest condolences to his friends and family during this difficult time. pic.twitter.com/PLqkz5Rshc

— euphoria (@euphoriaHBO) July 31, 2023
Cloud was set to return in the third season after his character, Fez, narrowly escaped a shooting in the second season finale.
"I'm eager to reunite with everyone and get back to work," Cloud told E! News last October. "It feels like it's been too long. I'm excited to see everyone and be back on set. I'm not sure what's in store for Fezco, but knowing [Euphoria creator] Sam [Levinson], it will be great."
Cloud, a Bay Area native, attended Oakland School for the Arts, where he shared classrooms with his future co-star, Zendaya.
He was discovered in Brooklyn and cast in Euphoria, which became his breakout role. "I was just hanging out with some friends," he told Variety last year.
Despite becoming a fan favorite on the show—which also stars Hunter Schafer, Sydney Sweeney, Maude Apatow, and others—he stressed that he was not exactly like his on-screen character.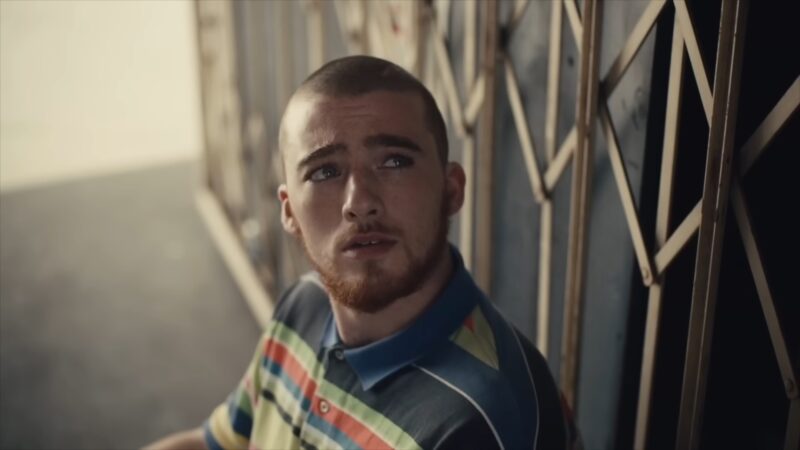 "It does irk me," Cloud said, "when people say, 'It must be so easy! You just have to be yourself.' I'm like, 'Why don't you try doing that?' It's not that simple. I brought a lot to the character. You can believe what you want. It doesn't concern me."
In reality, acting was more challenging than he initially thought.
"It caught me off guard," he said, "because I'm not physically exerting myself, but mentally, I finish work, get in the car and think, 'Damn! What the hell? I'm exhausted, and I haven't even done anything!' I'm a pretty laid-back, goofy guy. But Fezco doesn't laugh or smile much."
A decade before his untimely death, Cloud survived a near-death experience when he fell into a construction pit while walking at night. "I woke up 12 hours later at the bottom," he told Variety. "I was trapped."
Cloud, who was 15 at the time, managed to climb out and took a bus to his mother's house.
"It was incredibly difficult to climb out," he said, "because my skull was fractured, but my skin wasn't, so all the bleeding was internal, pressing against my brain."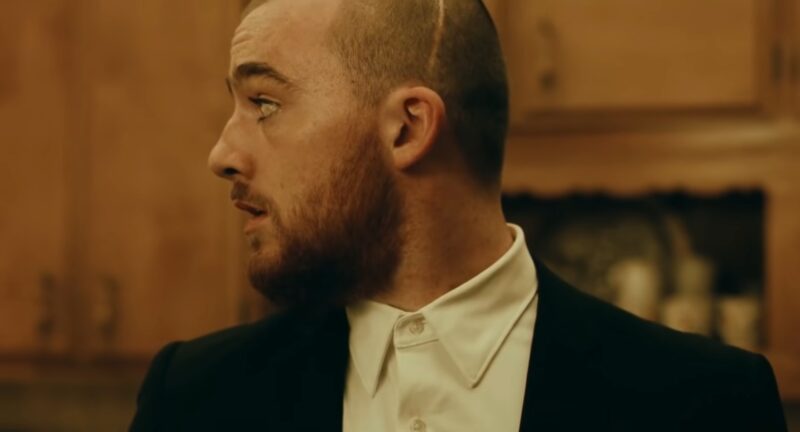 He credits his mother for her quick thinking when he got home.
"I would have died," he revealed. "She gave me some water, and I started vomiting mouthfuls of bright red blood. It was insane. So then my mom took me to the children's hospital, and they saved my life. That's what the scar's from. They opened my head, put some screws and a plate over where I broke my skull and—well, stitched me back up, and that was that."
Apart from Euphoria, Cloud also appeared in North Hollywood and The Line, as well as music videos for Becky G, Karol G, and Juice WRLD.