Jenelle Evans is a well-known personality, primarily recognized for her appearance on the reality television series "Teen Mom 2." Her life has been a roller coaster ride, filled with ups and downs, all under the public eye. This blog post aims to provide an in-depth look into her life, her struggles, and her journey to where she is today in 2023.
Early Life and Rise to Fame
Birth and Early Years
Jenelle Evans was born on December 19, 1991, in Scranton, Pennsylvania. Not much is known about her early life before she burst into the national spotlight. However, it is clear that her journey to fame was not a typical one. It was marked by personal struggles and challenges that would later become the central themes of her story on reality television.
Entry into Reality Television
Jenelle's rise to fame began when she first appeared on the reality television show "16 and Pregnant." This show documented the lives of teenage girls dealing with the challenges of teenage pregnancy. Jenelle's story stood out due to her tumultuous relationships and the birth of her first son, Jace Vahn Evans, on August 2, 2009. The father of Jace is Andrew Lewis.
Following her appearance on "16 and Pregnant," Jenelle was cast in the spin-off series "Teen Mom 2." This show followed her and other young mothers as they navigated the complexities of young motherhood, relationships, and personal growth. Her journey on "Teen Mom 2" was marked by ups and downs, making her one of the most controversial and entertaining parts of the show.
Social Media Presence
View this post on Instagram
In addition to her television career, Jenelle has also built an enormous presence on social media. She has more than 3.1 million followers on Instagram, where she shares glimpses of her life, her family, and her experiences. She also used to post vlogs to her YouTube channel luhviinxnelle and hold live broadcasts via UStream, further expanding her reach and influence.
Personal Life and Relationships
First Marriage and Divorce
Jenelle's personal life has been as tumultuous as it has been public. She married Courtland Rogers in December 2012 after a brief engagement. However, their marriage was short-lived, and they split in January 2013. During their relationship, Jenelle announced her second pregnancy but later revealed that she had chosen to abort the pregnancy.
Relationship with Nathan Griffith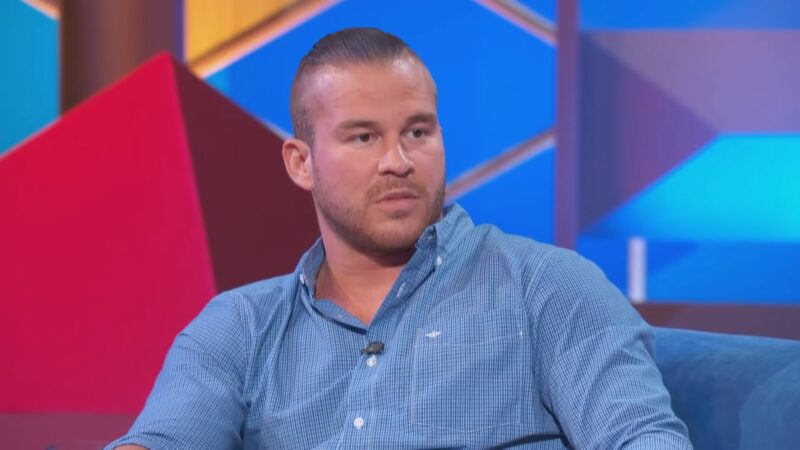 In June 2013, Jenelle started dating Nathan Griffith, and they moved in together within months. Their relationship was marked by significant events, including the birth of their son, Kaiser Orion Griffith, in June 2014 and their engagement in January 2015. However, their relationship ended later that year, leading to a custody battle over their son.
Marriage to David Eason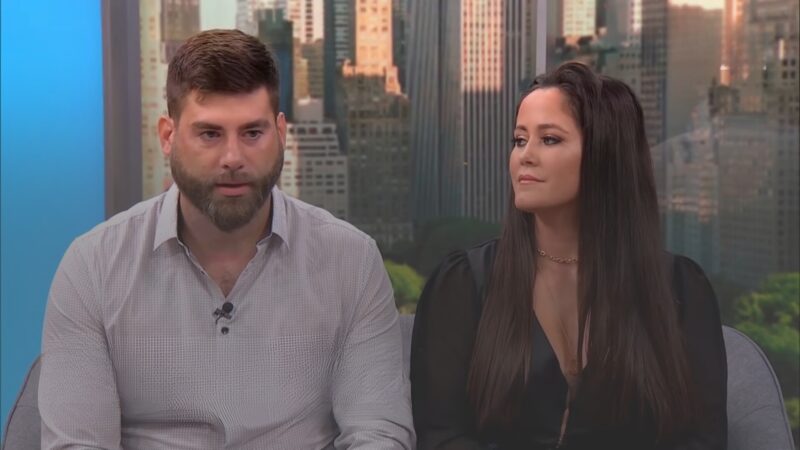 Jenelle's current husband is David Eason, whom she met on Tinder. They moved in together quickly and welcomed their first child together, a daughter named Ensley Jolie Eason, in January 2017. They got married later that year. However, their relationship has had its share of troubles, including a physical assault incident in 2018.
Career Highlights
Jenelle's career has primarily been in the realm of reality television. She was a central figure in "Teen Mom 2" until her firing from the show in 2019. Despite the controversies and challenges, Jenelle's journey on the show has provided her with a platform to share her story and connect with a wide audience.
Custody Battles
Battle for Jace
Jenelle's life has been marked by a series of custody battles, the most notable of which is for her oldest son, Jace. Jace has been living with Jenelle's mother, Barbara Evans, since he was a baby. Barbara obtained custody of Jace when he was just an infant, and she has successfully fought Jenelle in court multiple times to maintain custody.
However, in a recent turn of events, Barbara has willingly agreed to give custody of Jace back to Jenelle. This decision came after a court hearing in North Carolina for a "modification of custody."
Jenelle has been hinting at this significant change in her life on social media, stating that she achieved "the impossible." Although the custody change is not yet official, it marks a significant milestone in Jenelle's life. It's a testament to her resilience and determination to reunite with her son, despite the many obstacles she has faced.
Relationship with Jace
View this post on Instagram
Jenelle's relationship with Jace has been a central part of her narrative. Despite the custody battles and the distance, Jenelle has always expressed her love for her son and her desire to be a part of his life.
With the recent developments, it seems that Jenelle is finally getting the opportunity to play a more significant role in Jace's life. This change is not just a legal victory for Jenelle; it's also a personal triumph, marking a new chapter in her relationship with her son.
Controversies and Legal Issues
Jenelle's life has been fraught with controversies and legal issues, many of which have been public due to her celebrity status. These issues have ranged from custody battles to allegations of domestic violence. Despite these challenges, Jenelle has managed to navigate through these difficulties, often using her platform to share her side of the story.
Jenelle Evans' Net Worth
Jenelle Evans' net worth has been a topic of interest for many, given her high-profile career and the controversies that have surrounded her life. As of 2023, according to Celebrity Net Worth, Jenelle's net worth is estimated to be around $30,000.
Earnings from Teen Mom 2
Jenelle's primary source of income was her role in the reality television show "Teen Mom 2." In a 2015 interview with radio station 107.5 KZL, she revealed that she had earned roughly $500,000 from the show. However, her earnings from the show came to an abrupt halt when MTV decided to stop filming with her in April 2019 due to controversies surrounding her personal life.
Impact of Controversies on Net Worth
Jenelle's net worth has been significantly impacted by the controversies in her life. The incident involving her husband, David Eason, and their pet dog Nugget led to a significant backlash, resulting in the loss of several sponsors for "Teen Mom 2" and, ultimately her firing from the show.
Additionally, the ensuing custody battles for her children have likely resulted in substantial legal fees, further impacting her financial situation. Despite these challenges, Jenelle continues to navigate her life, showcasing her resilience and determination.
Future Plans
As of 2023, Jenelle is focusing on her family and looking forward to what the future holds. With the recent developments in her custody battle for Jace, it seems that Jenelle is entering a new phase in her life. Despite the many challenges she has faced, Jenelle remains hopeful and determined, ready to face whatever comes her way.
Final Words
Jenelle Evans' life story is a testament to the struggles and triumphs of young motherhood. Despite the challenges she has faced, she continues to move forward, making her an intriguing figure in the public eye. As of 2023, Jenelle is focusing on her family and looking forward to what the future holds.