Alright, let's dive into the world of Grey's Anatomy Season 14, a season that promised to be a rollercoaster ride of emotions, drama, and romance.
Season 14 of Grey's Anatomy was a breath of fresh air, a lighter and sexier season, as the stars promised. The season picked up right where Season 13 left off, with the doctors still reeling from the hospital explosion and Stephanie's brush with death.
The hospital was damaged, but in true Grey's Anatomy style, this was a surmountable obstacle. The damage served more as a metaphor for the transformation the show was going through tonally.
The season introduced a spin-off focusing on the firefighters of Seattle, set to premiere in early 2018. We also saw the return of familiar faces, including Owen's sister Megan Hunt, played by Timeless star Abigail Spencer, and Teddy Altman, played by Kim Raver.
What's the prognosis for Grey's Anatomy Season 14? Drama, of course.
But it's also going to be a lighter, sexier season, the stars say — with new faces joining the show and familiar faces coming back for more action. (And ABC just released that jazzy poster you see above!)
The season is still weeks away, though, so our prescription for you is to click through the slides of this gallery. Just be warned: Side effects include spoilers.
Grey's Anatomy Season 14 premieres on Thursday, September 28, at 8 p.m. ET on ABC.
View this post on Instagram
That's Thursday, September 28, at 8 p.m. ET on ABC, to be exact.
In fact, the last time a season of Grey's premiered any time other than the week of September 21-28 was Season 1.
The first episode is titled "Break Down the House"
View this post on Instagram
It was written by new showrunner Krista Vernoff, who's returning to the show for the first time since Season 7, and directed by exec producer/star Debbie Allen.
Season 14 picks up right where Season 13 left off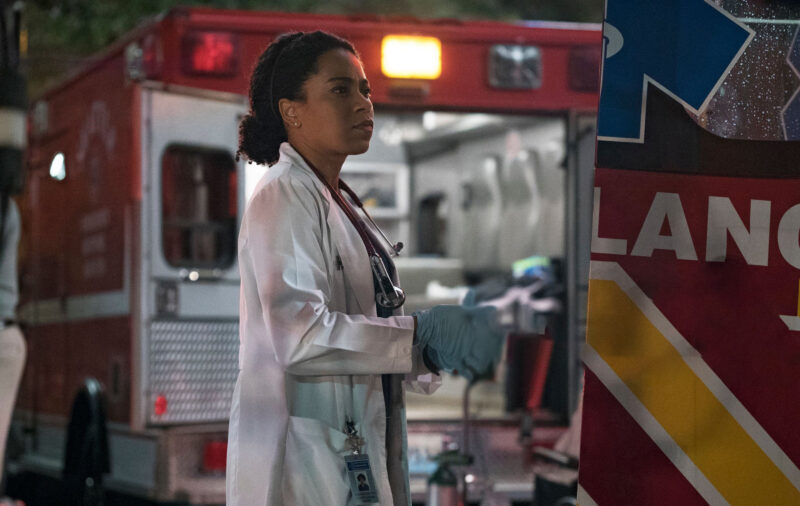 The docs will still be reeling from the hospital explosion and from now-departed doc Stephanie's brush with death.
"There's obviously some damage to the hospital," Kelly McCreary tells Entertainment Weekly.
"But it is, in true Grey's Anatomy style, a completely surmountable obstacle, because we are superhuman doctors.
"It serves more as a metaphor of the transformation that the show is going to go through tonally."
Season 14 won't be as dark as Season 13
"It's lighter this season," Kelly McCreary continues.
"The hospital definitely is undergoing some changes in the form of a new crop of students coming in.
"It'll look a bit different in certain areas, and some relationships have come to an end or are blossoming, so repairing the damage is more of a metaphor."
Season 14 will introduce a spin-off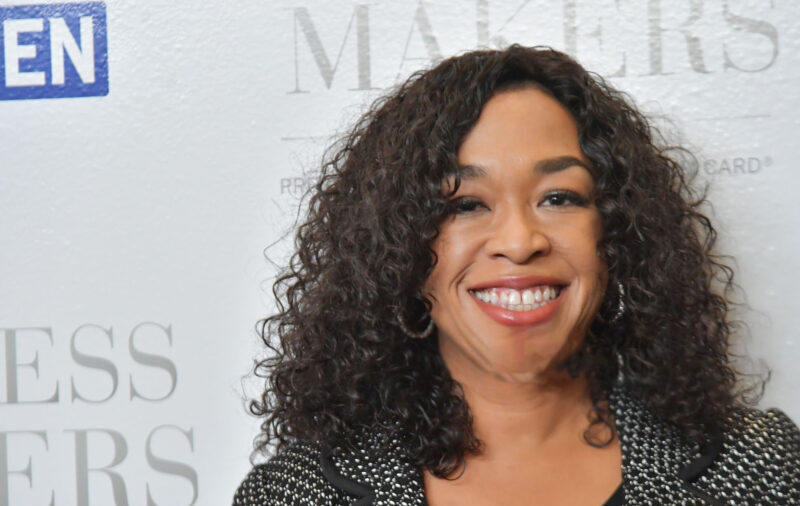 This spin-off, as of yet untitled, will focus on the firefighters of Seattle and will premiere in early 2018. (Here's everything we know about that show.)
Owen's sister will be back, with a new face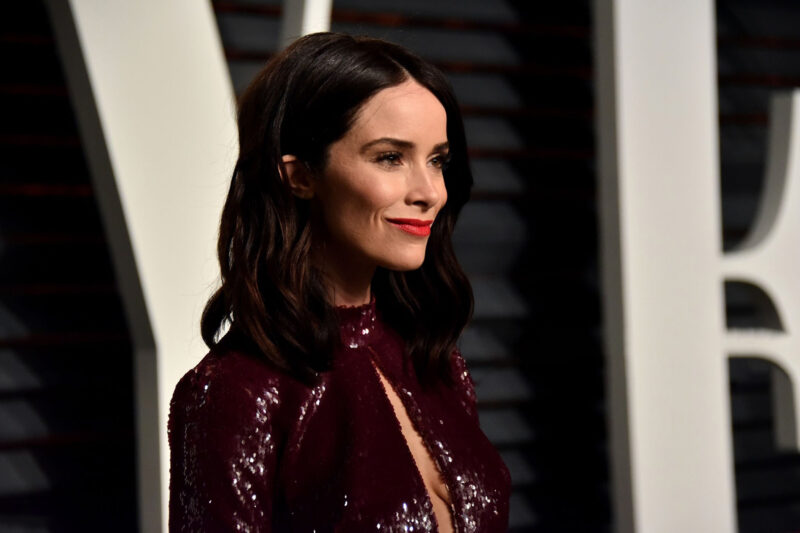 We'll see more of Megan Hunt now that she's been found, though she'll be played by Timeless star Abigail Spencer.
(Bridget Regan, who played Megan last season, couldn't return because she's filming The Last Ship.)
Teddy Altman will be back, too
We last saw the cardiothoracic surgeon in Season 8, when Owen generously fired her so that she could pursue her dream job at MEDCOM in Germany… which happens to be the army facility to which Megan Hunt, Owen's sis, was transferred en route to Seattle.
Kim Raver is bringing the character back for multiple episodes in Season 14, and we imagine Teddy will help Megan in her recovery and her acclimation to Seattle.
The cast and crew have been filming in Seattle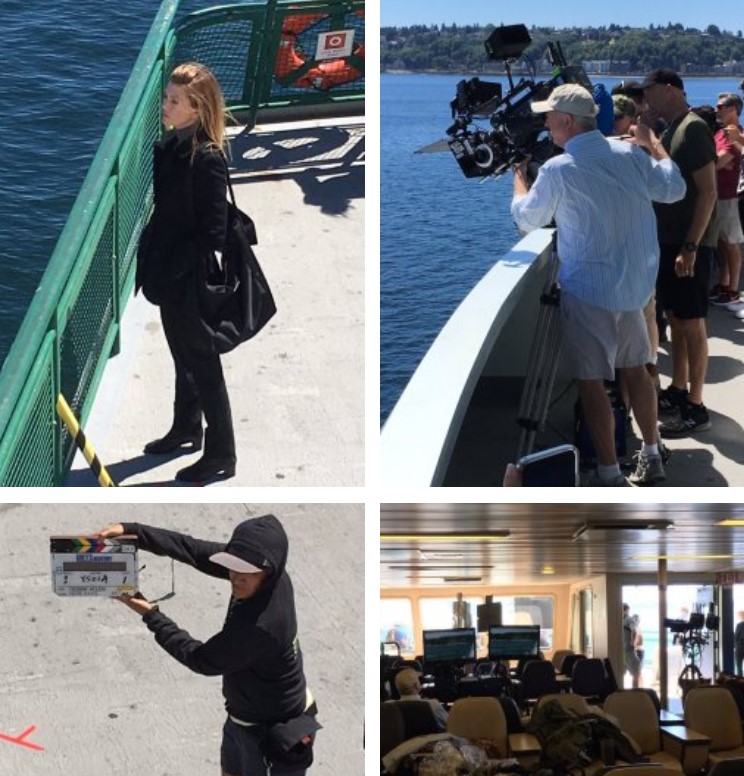 It's the first time in a decade Grey's Anatomy has filmed where it's actually based — instead of, y'know, a Hollywood soundstage — and these exterior scenes will be interspersed throughout Season 14, Entertainment Weekly reports.
Cast members have filmed scenes on a ferry — you know how much Grey's loves its ferries! — and at the real-life house that plays Meredith's house.
Camilla Luddington promises a "sexy" season
View this post on Instagram
Especially because the Alex-Jo-DeLuca love triangle is still a thing, as Camilla tells TV Guide:
"This season's going to be very sexy … I can imagine [Jo] maybe feeling a little bit jealous if DeLuca started dating someone else.
"But I think she's at a time in her life right now where she has to deal with her own emotional journey and what she's going through in her past … before she really jumps straight into a relationship with someone else.
"There's some stuff that she has to work through."
Spoiler alert: Alex and Jo will get back together
View this post on Instagram
Footage from the Seattle set shows Alex playfully chasing Jo in a park, and once he catches up to her, they embrace and kiss.
Paul Stadler, Jo's abusive ex, will be back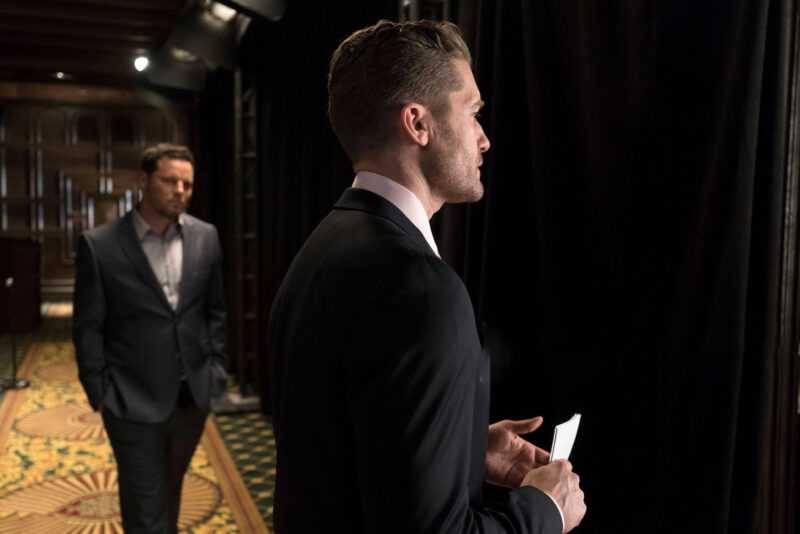 Alex and Jo better watch out!
Glee alum Matthew Morrison said he'll be reprising his Grey's role.
"I have a big role in Grey's Anatomy coming up," he told The Argonaut in an interview published on August 2.
Jo is advancing in her career
"We will absolutely explore Jo's story more," Camilla Luddington told TVLine.
In fact, Camilla heard rumblings that Jo will take her board examinations and find another mentor.
"This season Jo may feel inspired by someone again," she says.
We'll meet DeLuca's sister, another medical professional
View this post on Instagram
"We are bringing my sister [in] as a new character," Giacomo Gianniotti told ETOnline.
"She is going to be a new presence at the hospital. She comes from Italy, as my character is Italian, and you get to see us exchanging some blows in Italian, which will be very interesting
"Her profession, although we can't disclose it, is a very interesting one. It's going to keep a lot of the doctors on their toes, make some doctors uncomfortable, [and] some people will be glad about [her coming on]. She'll stir things up with a European background and take on medicine."
Carina DeLuca will be played by Stefania Spampinato
View this post on Instagram
The 35-year-old actress and dancer is Sicilian and had a two-episode arc on USA's Satisfaction in 2015.
Eliza Minnick won't be back
We're one step closer to a Calzona reunion, people!
Eliza, the education consultant that wooed Arizona, was fired in the Season 13 finale, and TVLine confirms that Marika Domińczyk won't be returning for Season 14.
Season 14 is "funnier, sexier, lighter"
"It's funnier, it's sexier, it's lighter," Giacomo Gianniotti tells TVLine.
"We're going to have fun this season.
"[It's] been dreary for a long time. There's just been a lot of separation and loss, so we want to show the characters having some fun.
"Also, a lot of the men are single now, so we're going to explore what that dynamic is like."
Chandra Wilson is directing an episode
This marks her 17th episode behind the camera!
Sarah Drew is shadowing Chandra Wilson
View this post on Instagram
That means Sarah is gonna make her directorial debut any moment now!
Episode 5 is titled "Danger Zone"
And now we know that child actor Bardia Seiri is guest-starring as a character named Farouk.
We won't be seeing any more Leah
View this post on Instagram
TVLine reported on September 3 that Tessa Ferrer, who returned to the show as Leah Murphy last year after leaving at the end of Season 10, will not be returning.
Fans will now continue to wonder who the heck Arizona will date!
The hospital has a new look
"We definitely are going through some cosmetic upgrades and some changes," Chandra Wilson tells Entertainment Weekly.
"It's another way for Bailey to put her stamp on things. She ends up going pretty all-out in changing colors, upgrading rooms, and changing the feel of the hospital."
See more photos here!
Callie (probably) won't be back
"There are no plans at the moment [to bring Sara Ramirez back]" actress/director/exec-producer Debbie Allen, whom we all know as Dr. Catherine Avery, tells TVLine.
"We love her and we miss her, [but] there's been no discussion of it."
Read more about this (disappointing) news here.
The #TGIT trailer shows off the first footage
We see Maggie and Jackson smiling at one another, Owen and Teddy reuniting, Jo and Alex chatting amiably, and Megan asking Nathan about his love life (read: Meredith).
Ben Warren is checking out
But don't worry! Actor Jason George is just taking the character to the untitled Grey's Anatomy firefighter spin-off.
A Season 14 episode this fall will introduce the spin-off
View this post on Instagram
We'll meet the cast of the offshoot show in a Grey's Anatomy episode this fall. In addition to Jason George, the only cast member announced so far is Jaina Lee Ortiz (pictured above).
Here's the synopsis for the first hour of the season premiere
"Break Down the House": Meredith and the team are focused on helping Owen's sister after her shocking return, and Amelia faces a conflict over a patient. Meanwhile, Bailey is forced to give Grey Sloan a facelift after the fire, and the doctors are introduced to a few new faces that spice things up around the hospital.
Here's the synopsis for the second hour of the season premiere
"Get Off on the Pain": Meredith struggles to come up with a new plan for Owen's sister. Jo makes a surprising choice regarding Alex, and Andrew's sister's controversial research leads to a shocking discovery.
Greg Germann is scrubbing in
View this post on Instagram
The Ally McBeal vet is playing a character named Tom Koracick in an episode titled "Go Big or Go Home," E! News reports.
No other character details are available but — based on this photo of the actor with Kelly McCreary and Sarah Drew — we can at least assume he's a surgeon!
April will ask Jackson for a relationship status update
Now that Jackson and Maggie are flirting, April will confront her ex about their post-divorce hookup in Montana.
"Everything was okay if nobody was in the mix," star Sarah Drew tells Entertainment Weekly.
"Now she's seeing there's a real potential he could move on and it's going to cause her to actually force the conversation."
Season 14 will give you Season 1 vibes
"With a whole wing compromised, part of the hospital is shut down, but everyone's still trying to function," Debbie Allen tells TV Insider.
"That will lead to a hell of a lot of tension — of the laugh-out-loud variety. We want this season to be more breezy and fun, reminiscent of the way the series started out."
Final Words
In conclusion, Grey's Anatomy Season 14 was a season of change, transformation, and drama. It was a season that promised to be lighter and sexier, and it delivered on that promise. It was a season that saw the return of familiar faces, the introduction of new ones, and the promise of more drama and romance to come.