Alright, let's dive into the world of celebrity gossip and social media drama, shall we? Today's topic is all about Kailyn Lowry's ex, Chris Lopez, and his recent Twitter activity.
Kailyn Lowry's baby daddy is more involved in Baby Lo's life than we thought thus far…and he's more active on Twitter, too!
New dad Chris Lopez officially broke his silence last week after the August 5 birth of his son (who still doesn't have a name, BTW).
And now, he's gushing over the baby in the cutest way possible.
Kail's ex hopped on Twitter on August 16 to speak on the new addition, admitting his "lil man" puts a smile on his face.
Softie alert!
My lil man put a smile on my face every time I look at him lol

Humbl H$tlr (@chris3zero2) August 17, 2017
Teen Mom Kailyn Lowry's third baby daddy Chris Lopez throws shade at the star amid rumors she's 'pregnant with twins'https://t.co/zulRviSgDh

— The US Sun (@TheSunUS) June 11, 2023
Original story (8/10/17 at 12:07 p.m. ET):
We've seen the first photos of Kailyn Lowry's "Baby Lo," and fans are convinced he looks just like big brother Lincoln did as a baby.
But could that be because they actually… dun dun dun… share the same dad?
Teen Mom 2 ex Javi Marroquin is speaking out on the rumors. Plus, real baby daddy Chris Lopez has finally broken his silence.
When Kailyn first announced her pregnancy back in February, lots of people (wrongfully) assumed the baby was Javi's, since their divorce was still pretty fresh.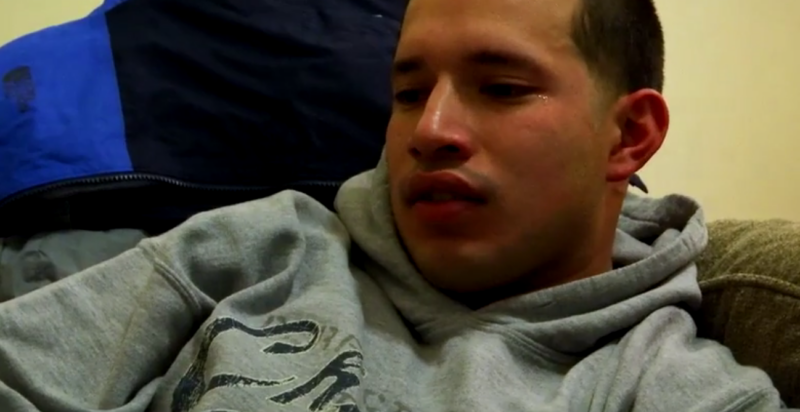 However, that turned out not to be the case. Phew!
But according to Delaware state law, he still could've been legally responsible for the child since the baby would've been born less than 300 days after their split was finalized.
Now that the child is here — and still doesn't have a name, BTW — Javi is clarifying if that law still applies.
"Everything should be taken care of on the legalities of the new baby, I'm pretty sure," the Air Force man tells In Touch.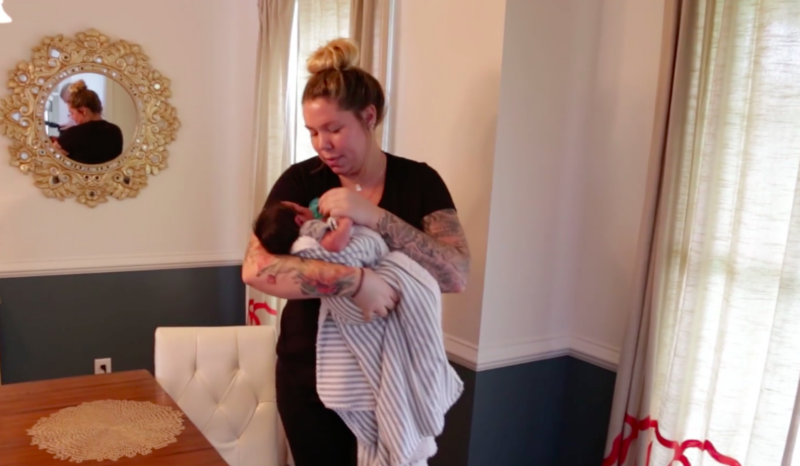 Isn't that a relief though?!
Meanwhile, the child's biological dad, Chris Lopez, has broken his silence for the first time since his son's August 5 birth.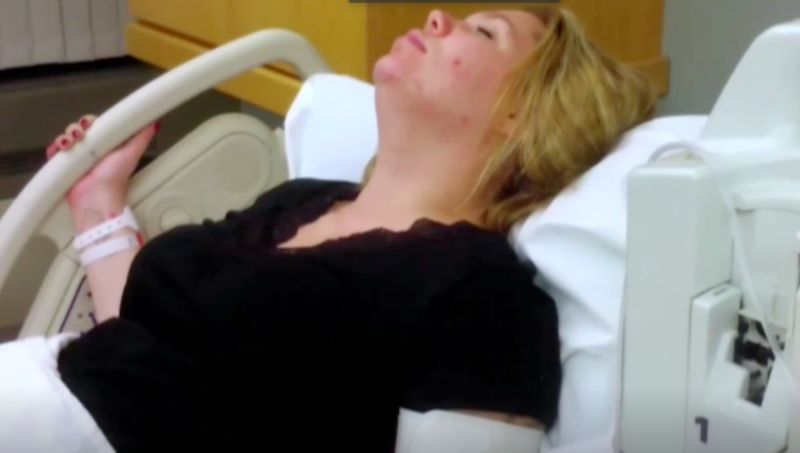 Though Kail's ex was reportedly present for the labor and delivery, he allegedly won't be much of a presence in his son's life.
But he's still chillin' on Twitter!
When a fan asked Chris if he has any other children aside from Baby Lo, he was quick to shut down the rumor.
"Don't got no other kids," he tweeted (and deleted), along with a GIF of a laughing man, according to Hollywood Gossip.
It's not much, but we wouldn't expect much more from this guy.
The Delaware State University alum has made it clear he wants nothing to do with the show, having refused to even sign a contract with MTV.
Yes, that's him below on Season 7 with his face blurred out.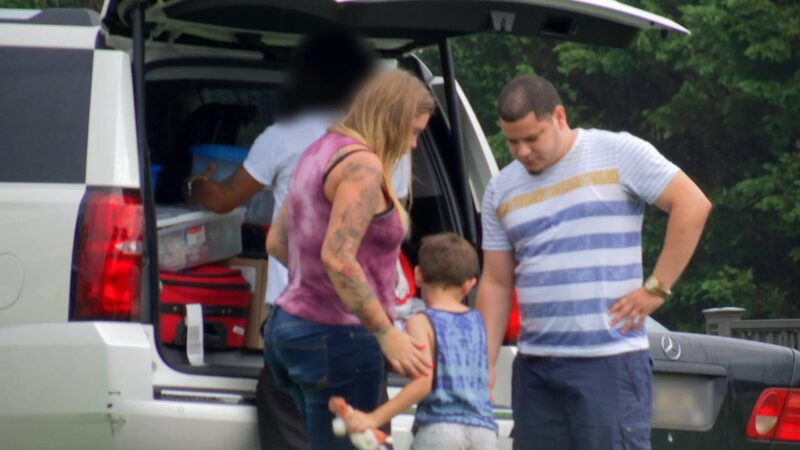 This means we won't be seeing Chris's face nor hearing his name at all on the current Season 8, despite Kailyn talking about her pregnancy on-screen.
We guess the closest we'll ever get to seeing Chris in the flesh is via his cute spawn.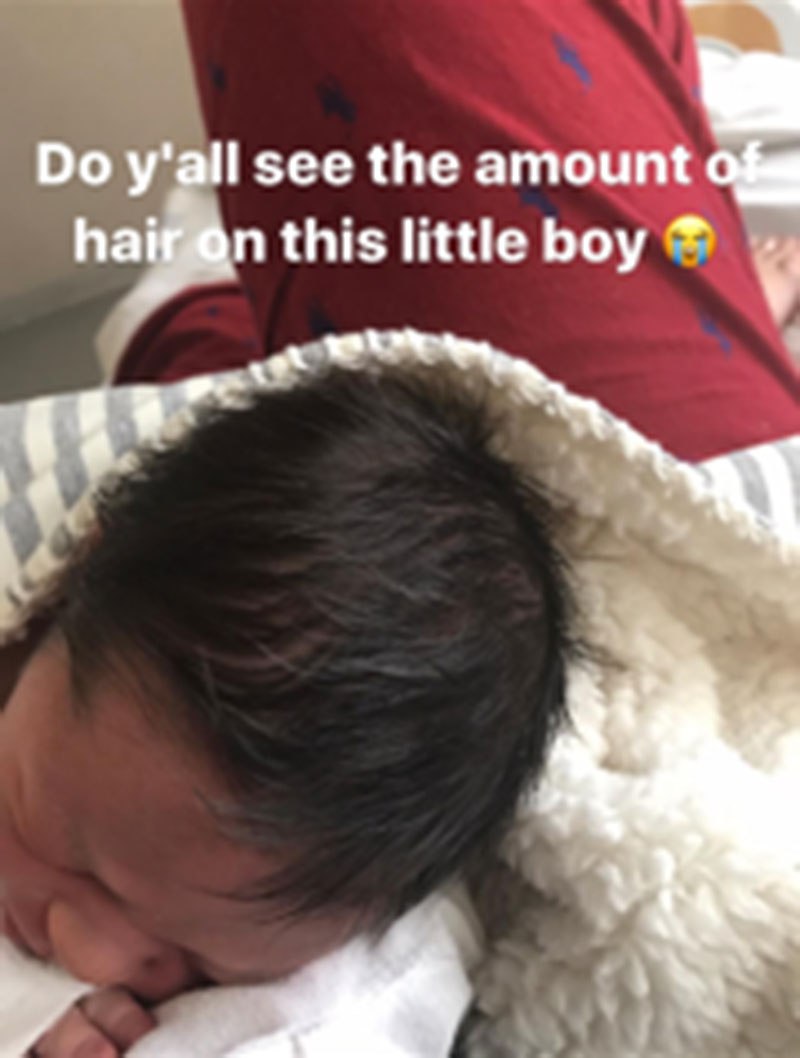 Could be worse, though.
Do you think Chris will step up to the plate? Is Javi definitely off the hook? Tell us below!
Teen Mom 2 airs Mondays at 9 p.m. ET on MTV.
Final Thoughts
Despite the drama and rumors, it's heartwarming to see Chris express his love for his son on Twitter. It shows that, despite the circumstances, he has a soft spot for his "lil man." It leaves us wondering if Chris will step up to the plate and become more involved in his son's life. Only time will tell.
So, what do you think? Will Chris step up to the plate? Is Javi definitely off the hook? Let us know your thoughts