In the glitzy world of Hollywood, where relationships often seem as fleeting as the latest fashion trends, there are a few couples that stand as a testament to enduring love. One such couple is the 'Grey's Anatomy' star, Ellen Pompeo, and her husband, Chris Ivery. Let's dive into the life of the man who has been a rock-solid support to one of television's most beloved actresses.
Chris Ivery, a music producer by profession, was born and raised in Cambridge, Massachusetts. He shares this hometown with his wife, a coincidence that played a significant role in their initial bonding. Despite being in the limelight due to his association with Pompeo, Ivery has managed to maintain a low-key profile, focusing on his work and family.
Grey's Anatomy star Ellen Pompeo (Meredith Grey) and her husband, Chris Ivery, are one of those Hollywood couples that really doesn't mind being photographed in public together. And fans love them for it, because they are so cute.
We've compiled 10 things to know about Mr. Ellen right here.
1. Chris and Ellen Met in a Grocery Store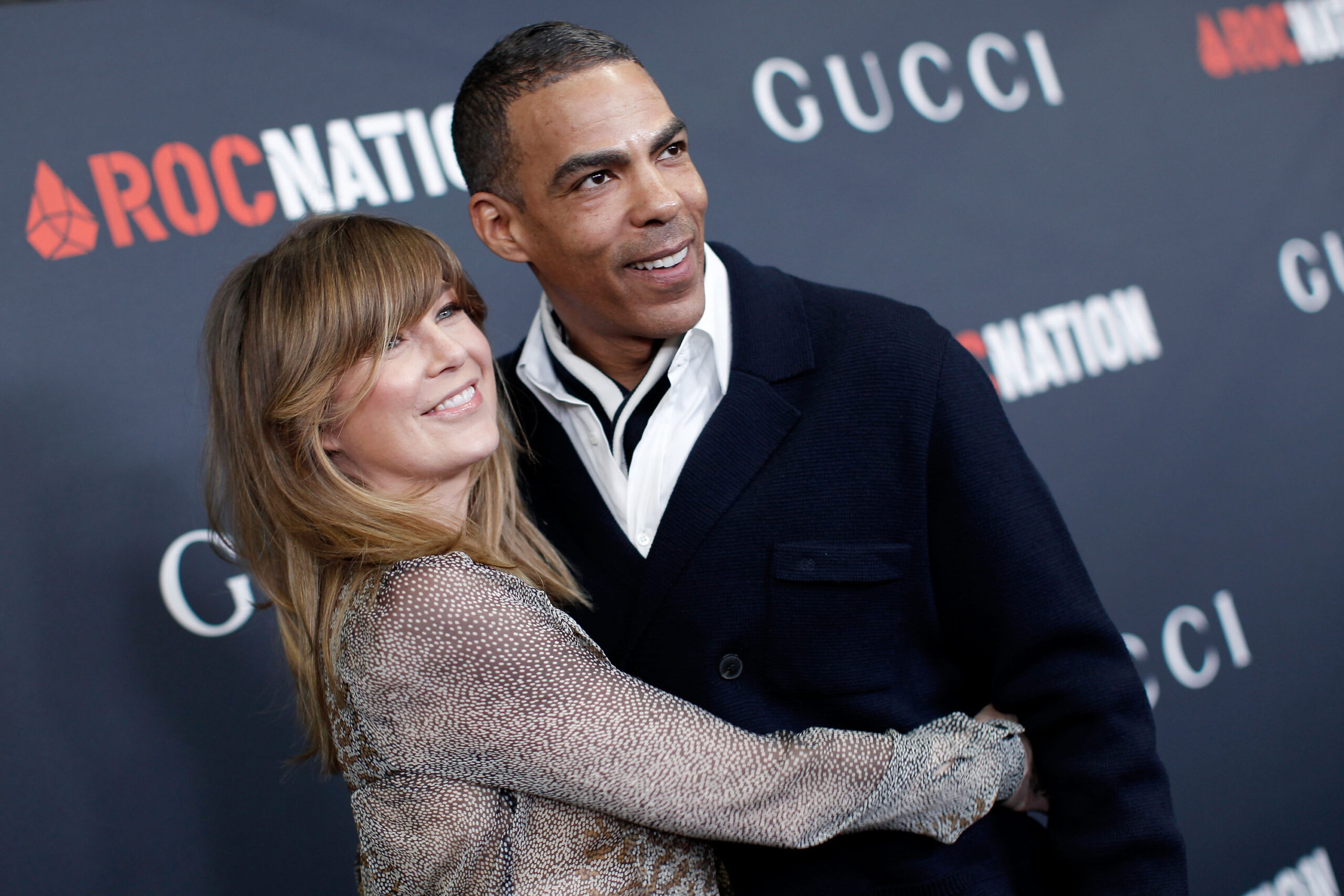 Before Ellen was Meredith Grey (and before there even was a Meredith Grey), the love interest in Old School met Chris in 2003, in a grocery store in Los Angeles.
Ivery and Pompeo's love story is nothing short of a Hollywood script. They first met in a grocery store in Los Angeles in 2003. The connection was instant, and they soon discovered their shared roots in Massachusetts. After dating for four years, the couple tied the knot in a private ceremony in 2007, officiated by New York City's mayor at the time, Michael Bloomberg.
2. They Are Both Huge Boston Celtics Fans
Chris and Ellen both grew up just outside Boston — but the serendipity didn't stop there. Apparently they grew up "just 10 miles away from each other" near Cambridge, MA, where Harvard's legendary campus is. These days, they are spotted sitting front row at Celtics games constantly.
3. He's a Music Producer
There isn't much known about his career, but the famous fella did write the song "Cheers (Drink To That)," which was featured on the show Smash.
As a music producer, Ivery has had a successful career in the industry. He has worked with several notable artists and has contributed to various music projects. Despite his success, Ivery has always kept his professional life separate from his personal life, ensuring that his fame does not overshadow his relationship with Pompeo.
4. Gossip Focuses on Chris' Funny Business
Divorce rumors and cheating "scandals" have plagued Chris and Ellen ever since they got married in 2007. But the couple has stayed together despite all the gossip, and still seem to be going strong.
5. His Net Worth Is $10 Million
His career as a music producer is serving him well!
Despite their busy schedules, Pompeo and Ivery make it a point to spend quality time together. They are often spotted on casual dates around Los Angeles, and Pompeo frequently shares glimpses of their life together on her social media accounts.
6. Chris Designed Stella's Baby Wardrobe
Well, not entirely, but Ellen did tell the other Ellen (DeGeneres) that Chris "loves dressing her up like him…He goes out and buys her clothes that look like his clothes."
The couple has three children together – Stella Luna, Sienna May, and Eli Christopher. Ivery, as a father, is known to be incredibly involved and dedicated. He and Pompeo have often spoken about their commitment to providing a normal and grounded upbringing for their children, away from the paparazzi's prying eyes.
7. Chris Proposed on Her Birthday
In a move arguably even more romantic than Derek's surgery-strewn elevator proposal to Meredith, Chris presented Ellen with a 3.5-carat diamond ring on her 37th birthday. Ellen told People, "we were six degrees our whole lives, so I feel like we were sort of meant to be."
8. The Duo Married at City Hall
View this post on Instagram
The pair tied the knot in November 2007 in New York. Mayor Michael Bloomberg was the witness at the ceremony.
9. Chris 'Punk'd' Ellen
Back when Ashton Kutcher was still on the show, Chris was the accomplice and took Ellen out for lunch. He then tipped the waitress a large amount for no reason, which naturally made the Grey's star jealous and mad. Gotcha, Ellen!
10. He Went to Harvard
Ellen definitely knows how to pick 'em! Chris is probably a genius.
Bottom Line
In a world where celebrity marriages often crumble under the pressure of fame and scrutiny, Pompeo and Ivery's relationship stands strong. Their love story serves as a reminder that even in the chaotic world of showbiz, true love can thrive.
Chris Ivery is not just Ellen Pompeo's husband. He is a successful music producer, a dedicated father, and a supportive partner. Despite the glitz and glamour that surrounds his life, he remains grounded and focused on what truly matters – his family.