In the glitzy world of Hollywood, few love stories have captured our hearts quite like that of Ian Somerhalder and Nina Dobrev. Their on-screen romance in the hit TV series "The Vampire Diaries" spilled over into real life, creating a whirlwind relationship that had fans on the edge of their seats.
Elena Gilbert may have a hard time choosing between the Salvatore brothers on The Vampire Diaries, but for a long time, Nina Dobrev was Team Ian Somerhalder.
The story began in 2009 when the pair were cast as star-crossed lovers, Damon Salvatore and Elena Gilbert, in the supernatural drama. Their chemistry was palpable from the start, and it wasn't long before rumors started swirling about a potential off-screen romance.
The co-stars were a match made in TV heaven and became an adorable power couple soon after the show took off. They were private about their relationship for its 3-year time span, but openly affectionate at times, making TVD fans 'round the world swoon.
In 2011, after months of speculation, the couple finally confirmed they were dating. Their relationship was a dream come true for fans of the show, who had been rooting for their favorite characters to get together in real life. The couple was often spotted at red carpet events, always looking smitten with each other, further fueling the fans' excitement.
However, like many Hollywood romances, theirs was not without its ups and downs. They faced their fair share of challenges, from dealing with the pressures of their high-profile careers to navigating their relationship in the public eye. Despite these hurdles, they remained a beloved couple, both on and off the screen.
Though they broke up in May 2013, it reportedly didn't last long. On November 12, 2013, a report surfaced that they're hooking up again, fresh on the heels of them hugging and looking at each other lovingly on the red carpet of their show's 100th episode celebration.
Even after their breakup, Somerhalder and Dobrev remained close friends. They continued to support each other's careers and often spoke highly of one another in interviews. In 2015, Dobrev decided to leave "The Vampire Diaries," but their friendship remained intact.
To give you the full spectrum of Nian's relationship, we've put together a timeline starting from the first sign of their coupling. The future of their relationship is still TBA, but fingers crossed that they, like Delena, find their happily ever after.
November 2010: Testing the Waters Down Under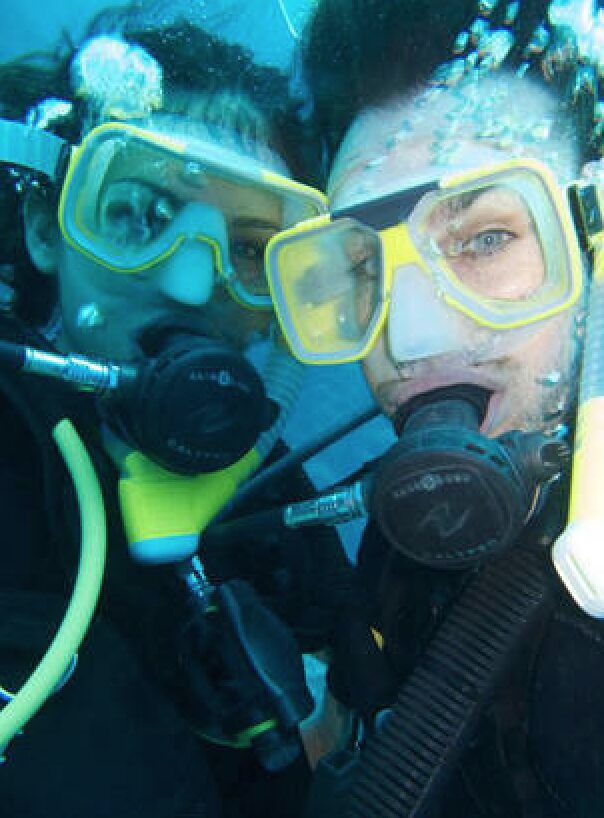 Eyebrows really started to raise about the potential hook-up alert between Nina and Ian back when they were spotted spending downtime Down Under together, bonding over the Daintree Rainforest and the Great Barrier Reef.
The romantic locale served as a perfect place for the duo to test the waters between them literally. They were even photographed snorkeling together!
February 2011: Valentine's Day Confusion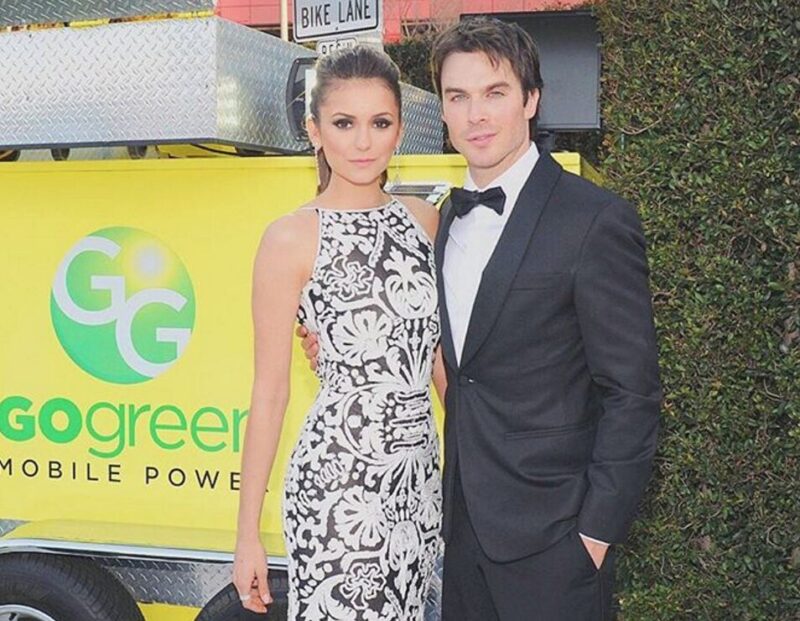 By Valentines Day, all eyes were on Nina and Ian to see whether the pair had stepped out of the friend zone. While they were reportedly seen canoodling and focused on each other at a restaurant near Atlanta for the special occasion, some mixed signals came by way of Ian's tweet, which unromantically referred to the holiday as corporate and a conspiracy of florists and chocolatiers. To be fair, he also admitted the day serves as a good excuse to spread a little love.
March 2011: Nina Puts the Kibosh on the Romantic Buzz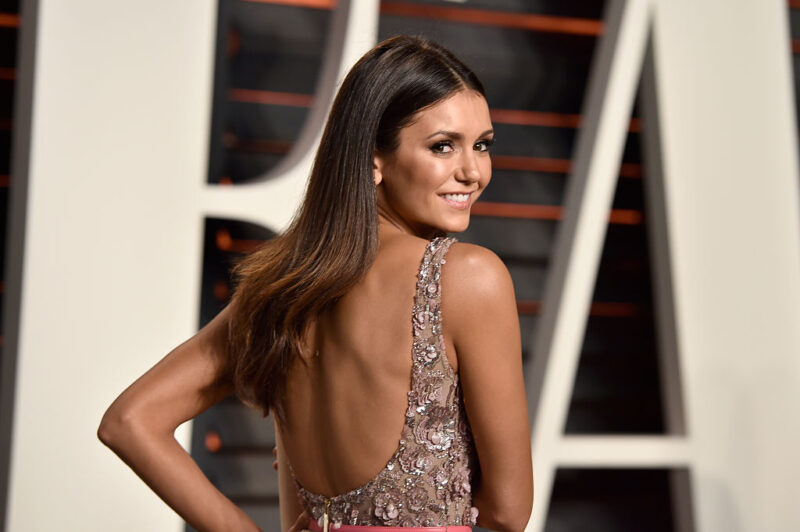 A month later, Nina seemed to flat-out deny the romance rumors to Teen Vogue but admitted to understanding how people could suspect they were an item. A lot of people who work together end up dating, so it wouldnt be unusual, she said, but Ive never dated anyone Ive worked with. To us, that sentence came with an unspoken caveat of yet.
April 2011: Cozying Up at Coachella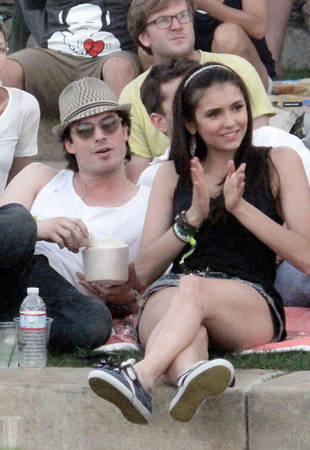 Despite Ninas recent denial of their involvement, she and Ian were spotted looking awfully cozy at the Coachella Music Festival that April.
April 2011: Whose Hat is That?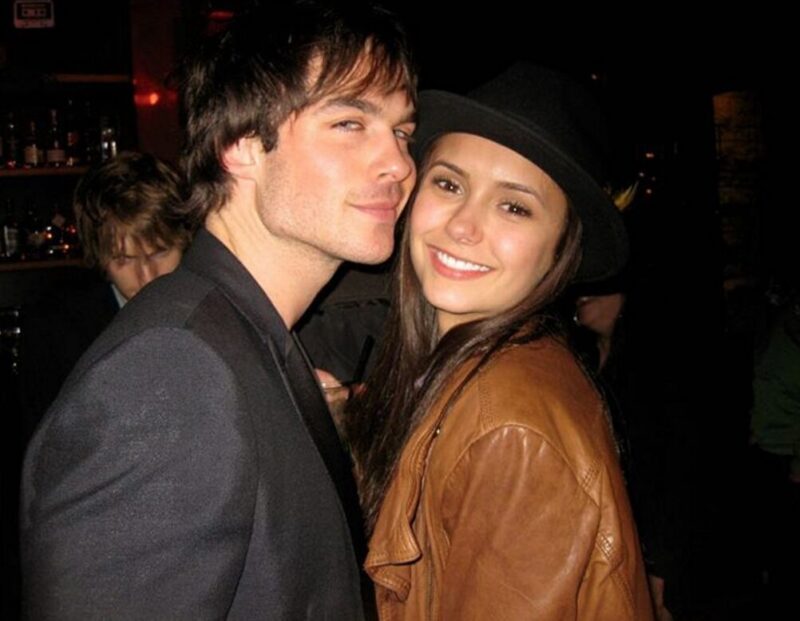 Couples who spend a lot of time together begin to look and dress alike. So, when Nina was seen sporting Ian's cute newsboy cap just two days after he had it on, it seemed like it could be more than just a friendly gesture.
May 2011: Paris Is for Lovers and Moms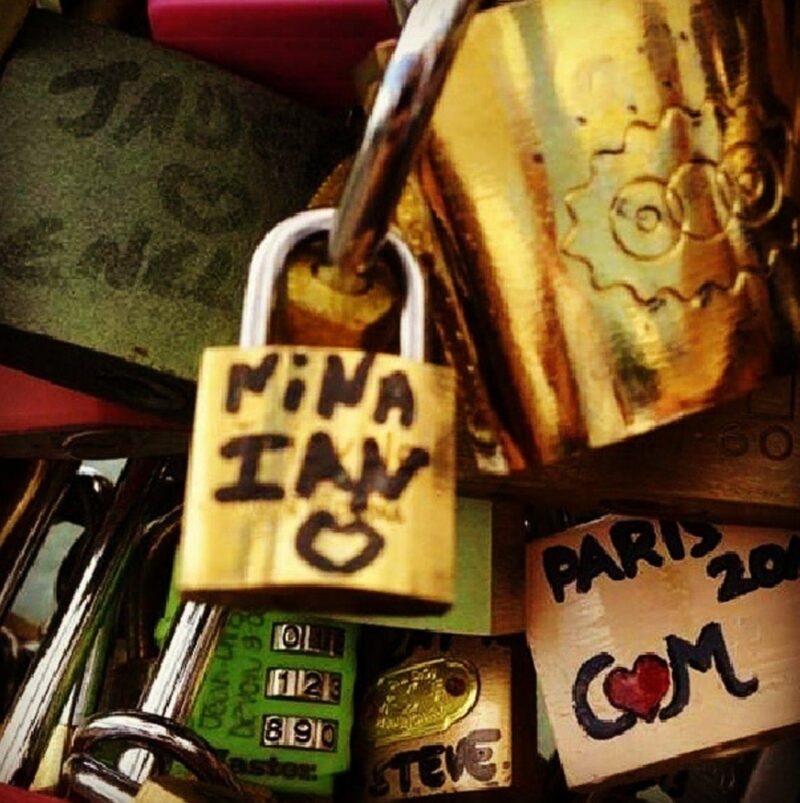 Its serious stuff when the rents get involved, so when Nina and Ian were pictured visiting Paris alongside both of their mothers, both wearing smiles for days and being adorably touchy-feely with each other while sightseeing in the City of Light, it became pretty clear that their relationship was poised to reach heights rivaling the Eiffel Tower itself.
June 2011: Little Red Dress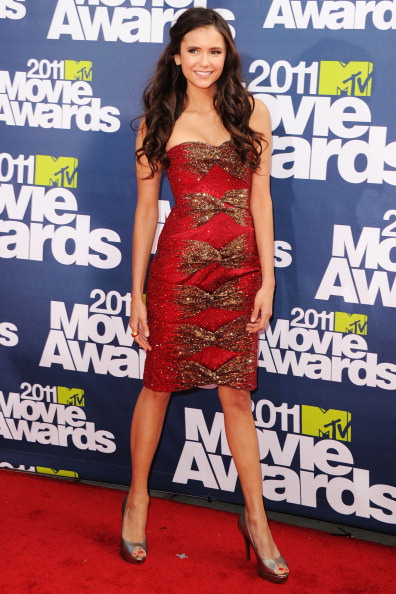 When the 2011 MTV Movie Awards came along and Nina was spotted wearing a dress similar to that of Twilight star Kristen Stewart, a lot of folks began to compare the two starlets. But for Ian, Nina was the clear winner.
He took to Twitter to compliment the lady in red, writing, Uhh, Nina gets my vote. That dress is like skin-tight wrapping paper around a beautiful gift! Wow. Who else thinks it sounded like he wanted to be the one to unwrap her?
June 2011: Stepping Out Hand-in-Hand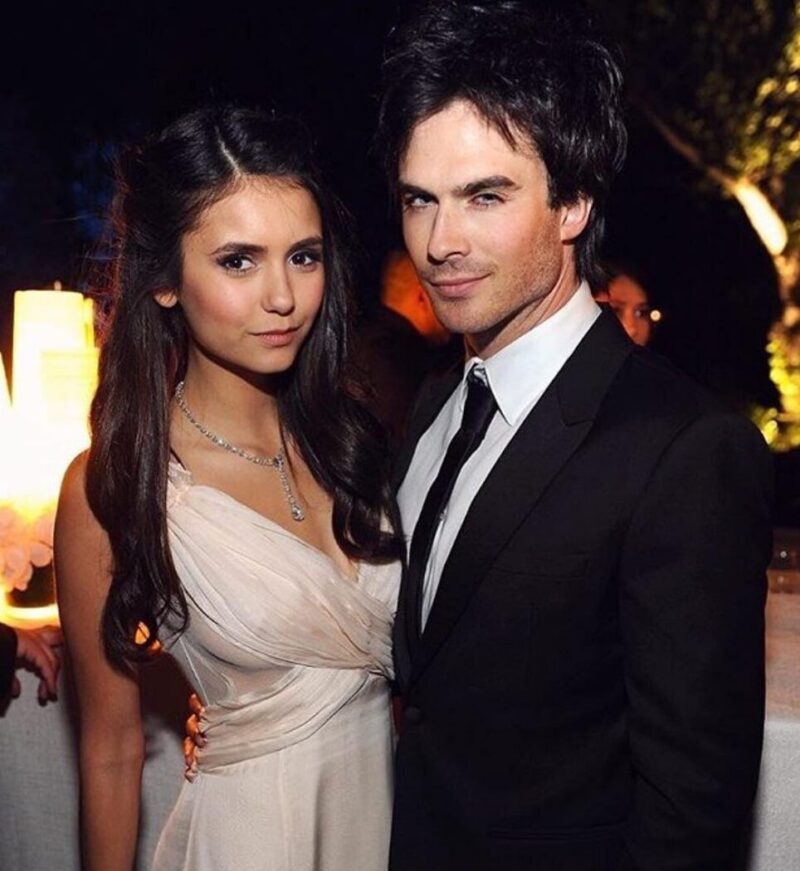 The couple seemed to formally come out as a couple when they arrived for the 2011 MuchMusic Awards hand-in-hand, and both were positively glowing. Ian even name-dropped her as the person he was most excited to see.
It was a coronation of sorts for what has become one of TVs reigning hottest off-screen couples, especially since they were spotted sharing a smooch behind-the-scenes. Still, nothing was officially official just yet.
July 2011: Summer Lovin at Comic-Con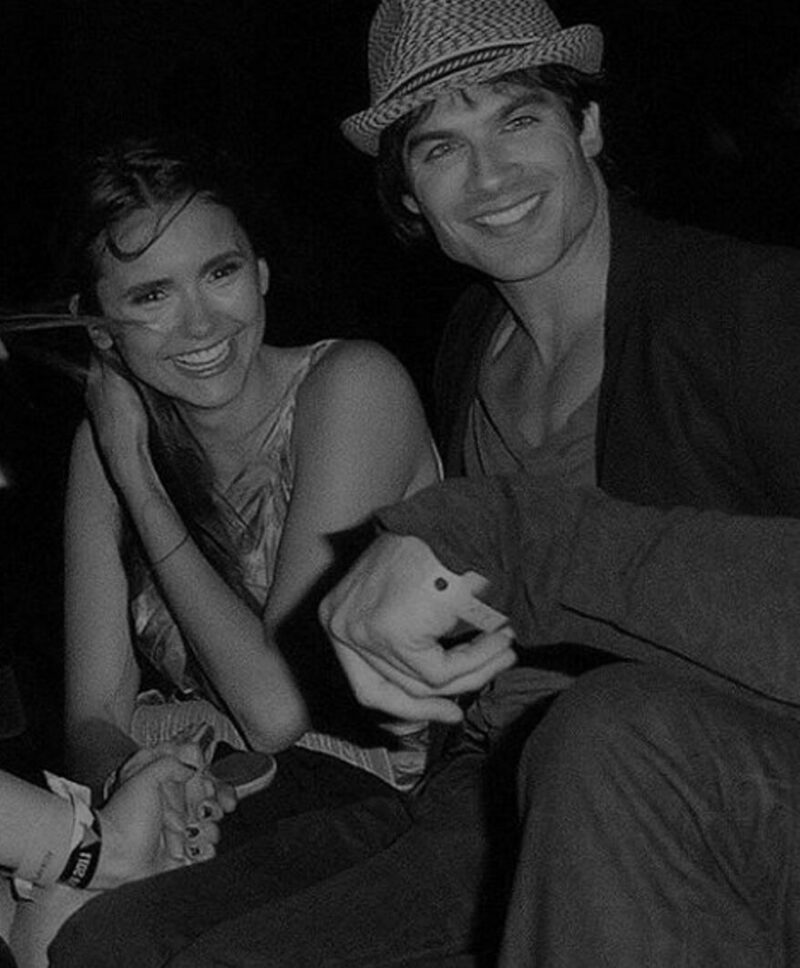 The trail of clues continued to be riddled with witnessed displays of affection between the two, as they were seen during Julys San Diego Comic-Con event together and inseparable, with Ian seeming very protective of his lady as he fetched them drinks.
The party reportedly carried over to the Camp Playboy Bash, where they were sleuthed sharing kisses and stroking one anothers lovely locks.
September 2011: Emmys Arm Candy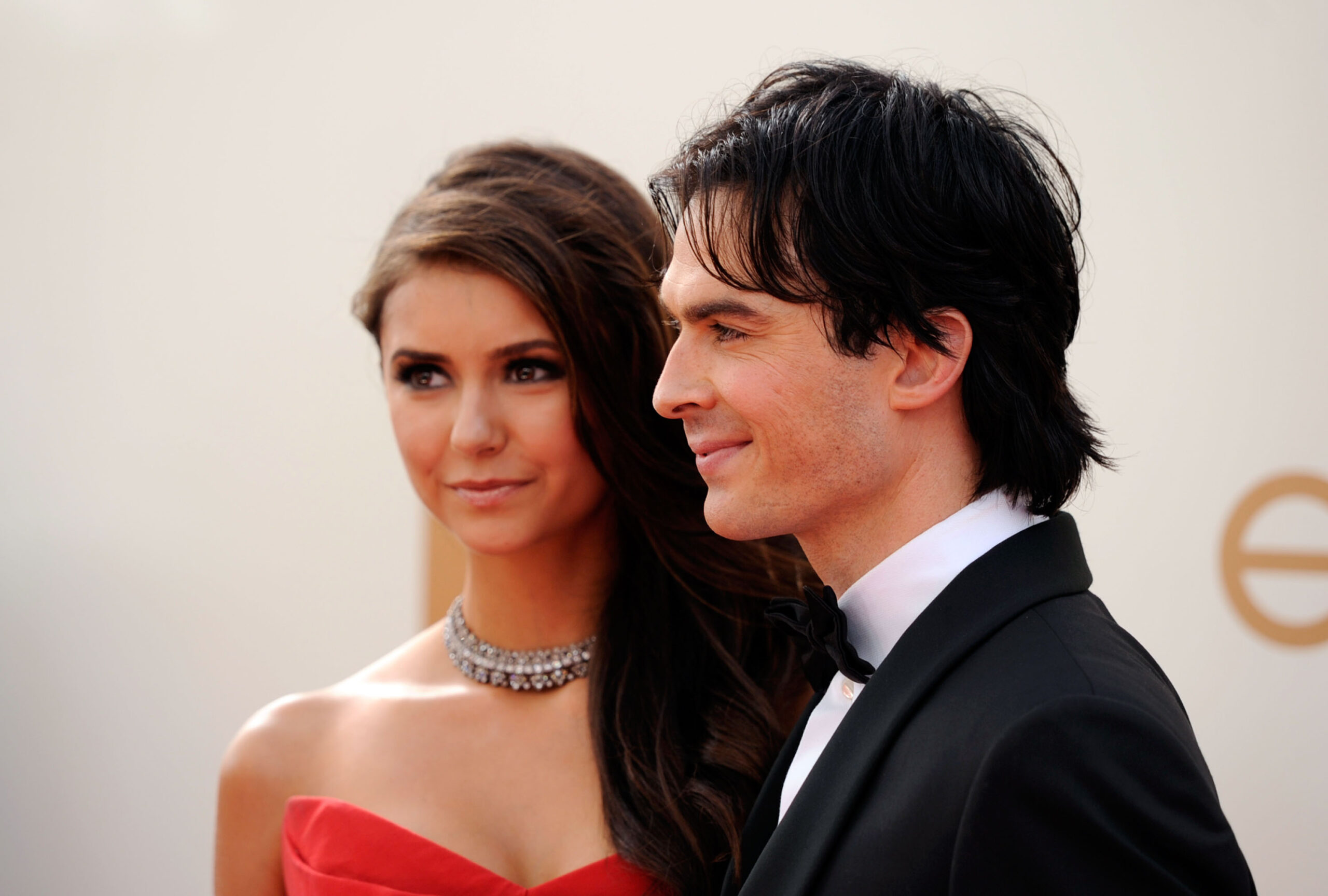 With all of the couple-y behavior that had been going down between Nina and Ian all year, some expected the two to walk arm-in-arm down the red carpet of the 63rd Primetime Emmy Awards.
But Nina faced the media solo and remarked, "Ian is here somewhere, somewhere on the red carpet. He's definitely if I was standing next to him I would be his arm candy, but um, yeah, I guess that's all I can say right now…
While they wound up posing for a few photo ops together later on in the night, they didn't give a definitive answer to the question of their coupledom by their red carpet behavior. But aha! After the awards show, the duo hit the Governors Ball together, where they were seen both holding hands and locking lips. Forget being arm candy Nina got to be the kissing partner that night!
September 2011: Fine Dining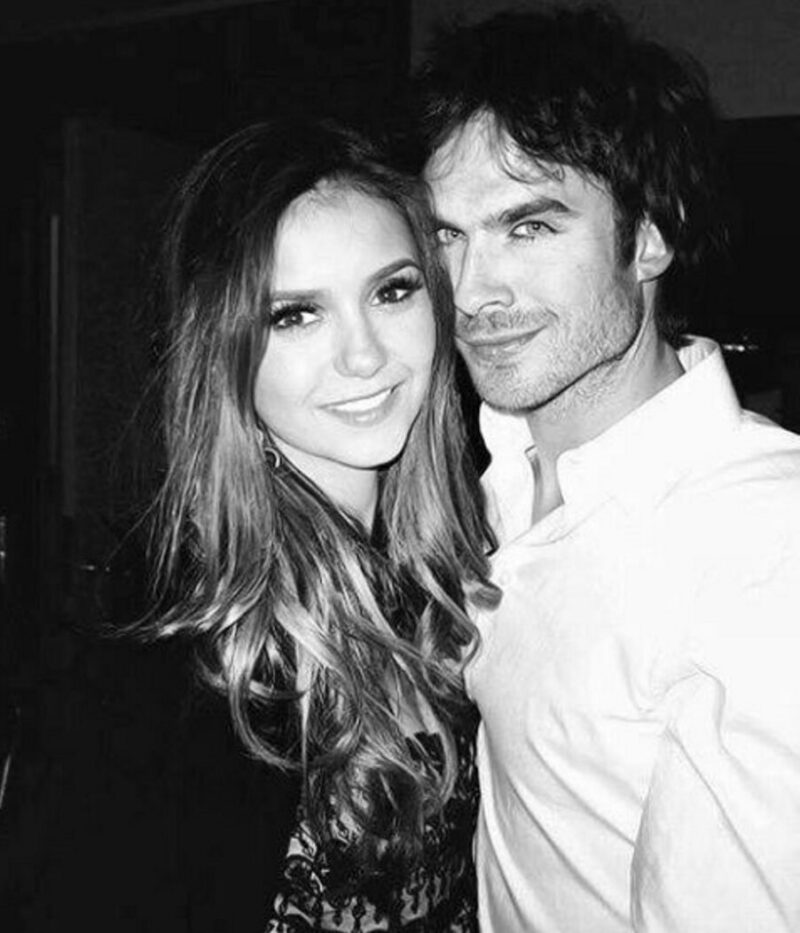 Pretty soon, the rate of romantic date sightings of the pair began to increase, especially within the Atlanta scene. The way to a mans heart is through his well, you know.
Bottom Line
The relationship between Ian Somerhalder and Nina Dobrev was a captivating tale of love, heartbreak, and friendship. Their journey from co-stars to couple and back to friends is a testament to their strong bond and mutual respect. While their romantic relationship may have ended, their story continues to inspire and captivate fans around the world.
While Ian and Nina were making waves in the vampire world, other stars like Cardi B were also rising to fame, albeit in a different industry."