In the world of hip hop and reality TV, there's no shortage of drama and rivalry. The latest buzz revolves around Stevie J, a prominent figure in the "Love & Hip Hop" series, who has recently claimed that his ex-girlfriend and mother of his child, Joseline Hernandez, is harboring feelings of jealousy towards the success of fellow artist, Cardi B.
Let Stevie J tell it — his ex-girlfriend and baby mama, Joseline Hernandez, is not only bitter over their split but jealous of a fellow Love & Hip Hop star's success.
Joseline Hernandez, also known as the "Puerto Rican Princess," has been a staple in the "Love & Hip Hop" franchise, just like Cardi B. Both women share a similar backstory, transitioning from the world of exotic dancing to the music industry, and gaining fame through their appearances on the reality TV show. However, their paths diverged when it came to their music careers.
The Puerto Rican Princess is said to resent New York cast member Cardi B's glow up, as the Bronx-born rapper has found far more acclaim for her music than the "Church" rapper.
Fresh out of the shower, Stevie took to Instagram Monday night to say his ex is withholding daughter Bonnie Bella from him because she's green with envy that Cardi B is winning.
"Cardi hot! She ain't piss nobody off! She did what she was supposed to do. Hats off to Cardi B."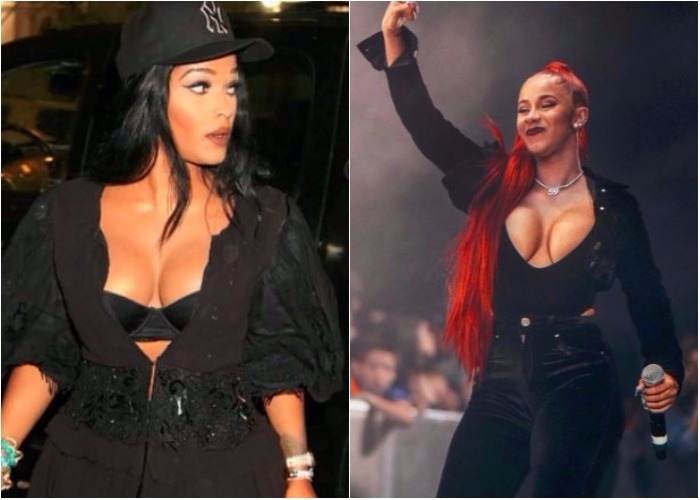 While Joseline would likely laugh at the thought of being jealous, it isn't a far-fetched notion.
Both Cardi and Joseline are strippers-turned-rappers who became household names on the franchise.
Yet, Cardi achieved individual success for her own music in half the time. Her current single, "Bodak Yellow," is sitting at number 14 on the Billboard Hot 100 chart. The 24-year-old spitfire also just opened for both The Migos and Drake.
Joseline hasn't had as much luck in her six years with L&HH compared to Cardi's two. Her latest single, "Run Me My Money," is a diss record aimed at Mona Scott-Young.
Do you think Joseline is jealous of Cardi's success? Sound off below.
Stevie J took to Instagram to voice his thoughts on the matter, stating that Joseline is withholding their daughter, Bonnie Bella, out of jealousy towards Cardi B's success. He praised Cardi B for her achievements, stating, "Cardi hot! She ain't piss nobody off! She did what she was supposed to do. Hats off to Cardi B."
While Joseline might dismiss these claims with a laugh, the comparison between her and Cardi B's careers is hard to ignore. Both women started from similar backgrounds, but Cardi B has managed to achieve significant success in a shorter span of time.
Is Joseline truly envious of Cardi B's success? That's a question only she can answer. However, the situation serves as a reminder of the competitive nature of the music industry and the constant comparisons drawn between artists.
It's a tough game, and while some manage to find their stride and rise to the top, others struggle to find the same level of recognition and success.
Before we end this article, have you watched Married at First Sight? Many people follow this show and there are still couples that are together to this day who met on the series.